The Hope of Healing is R

estoration.
---
The Healing Ministry at theCross is essentially a place where an individual can:
send a prayer request, receive prayer, request a Stephen Minister, inquire about and find Recovery, and request a hospital visit or funeral service.
The hope of the Healing Ministry at theCross is to create a safe and sacred space where people can come, be known, and heal together in the context of Christ-centered community. We live in a broken world and we are all in need of healing and restoration. Jesus is the Healer and the only One capable of restoring us.
We see this in Luke 7:21-23:
At that very time Jesus cured many who had diseases, sicknesses and evil spirits, and gave sight to many who were blind. So he replied to the messengers, "Go back and report to John what you have seen and heard: The blind receive sight, the lame walk, those who have leprosy are cleansed, the deaf hear, the dead are raised, and the good news is proclaimed to the poor. Blessed is anyone who does not stumble on account of me."
A MESSAGE FROM OUR HEALING MINISTER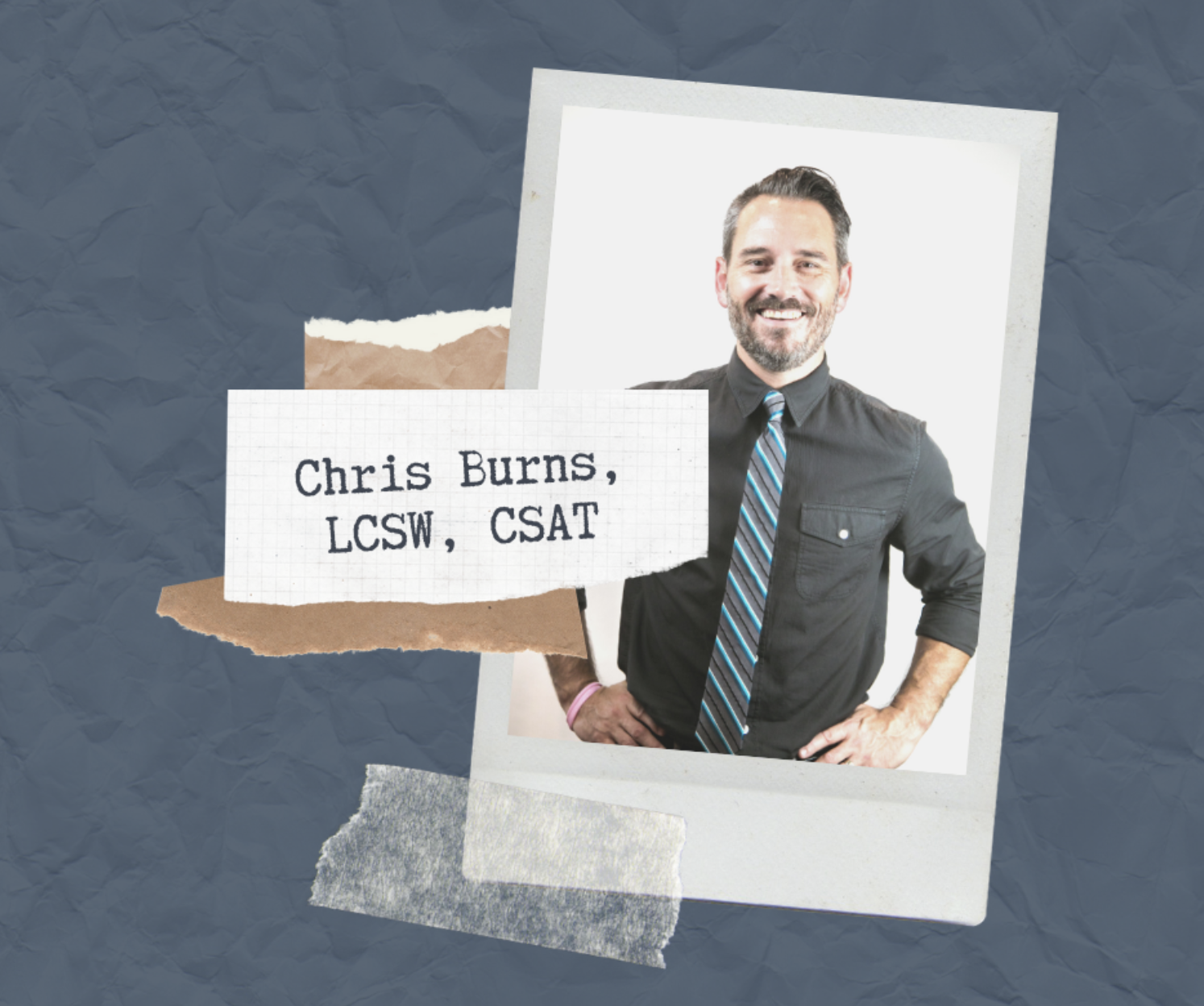 "I am passionate about people finding hope and healing in Jesus because of how His grace and mercy has changed my life through my personal story of recovery. Jesus freed me from both addiction and trauma in my life and showed me great care in the process, which allowed me the space to heal and become the man that God has called me to be."
— Chris Burns, LCSW, CSAT
Read Isaiah 38:16-17: "

Lord, by such things people live; and my spirit finds life in them too.You restored me to health and let me live. Surely it was for my benefit that I suffered such anguish.In your love you kept me from the pit of destruction; you have put all my sins behind your back."
---
Healing Ministries
Care & Recovery Nights
Care & Recovery Nights are broken up into 2 hours. In the first hour we come together to worship, pray, and listen to a Biblical teaching about hope and healing. In the second hour we dive deeper into our gender specific support groups: Care Groups and Recovery Groups.
Care Groups are for individuals that are going through a difficult season of life and need a safe place to simply fall apart. Participants in a Care Group have a willingness to be vulnerable in a healing community.
Recovery Groups are for individuals that are struggling with hurts, habits, and hang-ups. Participants in a Recovery Group have a willingness to take an honest look at what parts of their lives have become unmanageable, and to make an assessment of how they have participated in the unmanageability.
Care & Recovery Nights are open to everyone. Our hope is to create a safe and sacred space where people can be fully known and heal together in the context of a Christ-centered community defined by empathy and belonging. Come for the hope, stay for the healing.
Care & Recovery Nights happen every Friday at 6pm. Please join us at theHub located at 18800 US Highway 441, Mount Dora, FL 32757!
Stephen Ministers
Stephen Ministers are highly trained laypeople—Christian men and women—trained to provide one-to-one care to people experiencing a difficult time in life, such as grief, divorce, job loss, chronic or terminal illness, relocation, or separation due to military deployment.
Stephen Ministers come from all walks of life. Their commonality? A passion for bringing Christ's love and care to people during a time of crisis.
LEARN MORE & SIGN UP FOR A STEPHEN MINISTER TODAY
Prayer Warriors
Our Prayer Warriors answer all of our prayer requests that we receive through our website and the cards that are filled out at church. We also have a team of individuals to pray for you in person during a Sunday service.
For us prayer is not empty empathy. It is not wishful thinking or happy thoughts sent out to the universe. Prayer is conversation with God. Because of the sacrifice of Jesus we have become the daughters and sons of God. God not only loves us, God listens to us. God acts on our behalf. So we pray a lot, for everything, and we look to Him for answers.
Mourning
Sickness, death, and loss is part of life on this side of Glory. We want to walk with you through this process. Whether it is a hospital or home visit or performing a funeral service, we have a team of people ready to be with you.
You are not alone.
---
For more information about our Healing Ministry, please email Chris Burns!