LAUNCH - Week 4: (All In)
Fourth Sunday of the month, 10:45 AM - 11:45 AM
LAUNCH @ theCross
WEEK 4: ALL IN
MAKE A DIFFERENCE! In week 4 of LAUNCH you will learn what it means to go "ALL IN" for the Kingdom of God and how you can be the hands and feet of Jesus by serving others!
*NOTE: You can only attend Week 4 (ALL IN) if you have finished weeks 1 through 3. But you can do weeks 1,2, and 3 in any order you wish!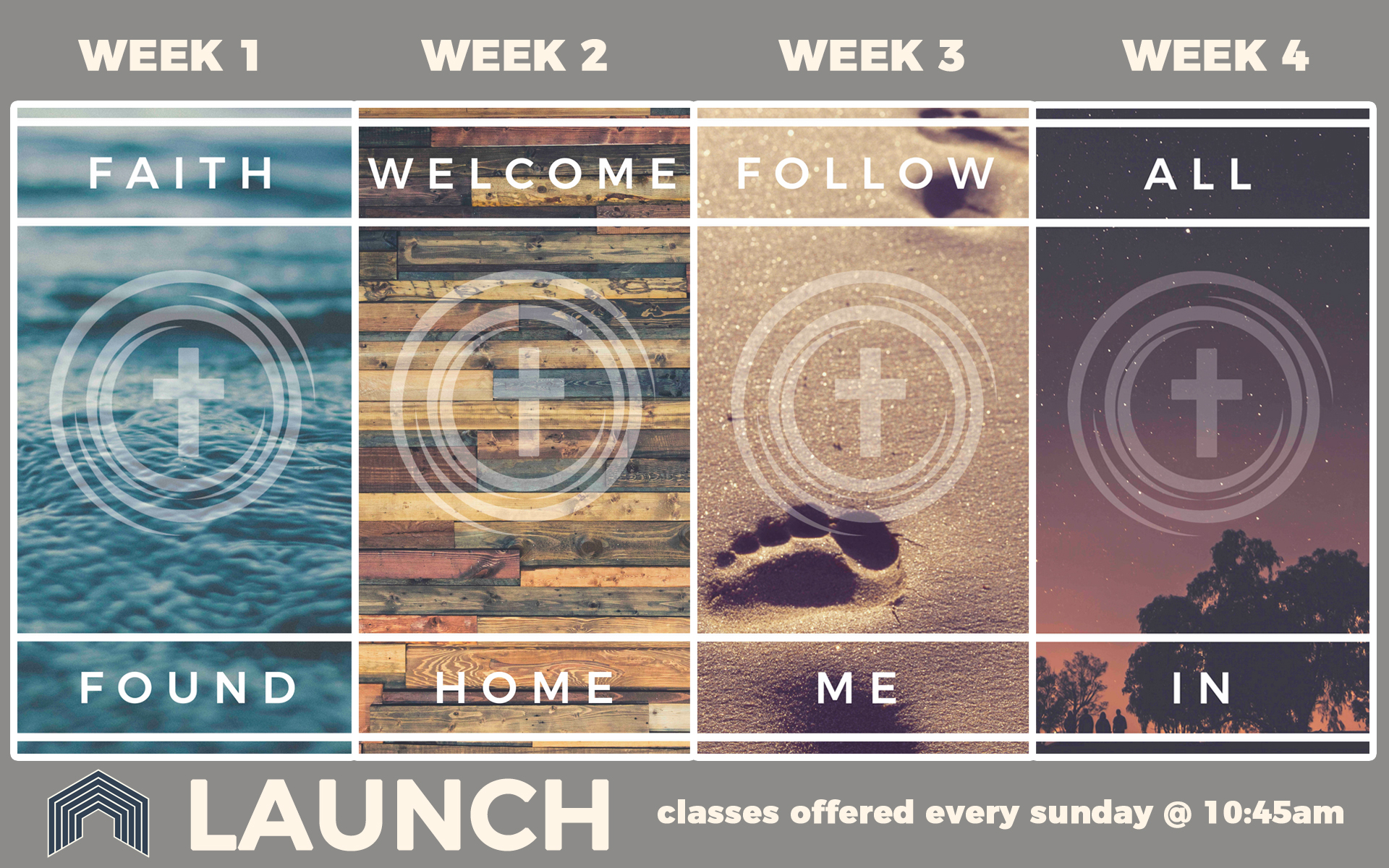 The point of LAUNCH is to get you to understand what we believe, what membership at theCross means, what discipleship looks like (Small Groups and Dream Team), and how we serve as His hands and feet in our community!
We meet in LAUNCH PAD every Sunday @ 10:45am! Childcare and light snacks are provided! We look forward to seeing you at theCross!
Week 1: FAITH FOUND
Week 2: WELCOME HOME
Week 3: FOLLOW ME
Week 4: ALL IN