LAUNCH - Week 1: (Faith Found)
First Sunday of the month, 10:45 AM - 11:45 AM
LAUNCH @ theCross
WEEK 1: FAITH FOUND
At theCross, we want people to KNOW GOD, so in week 1 of LAUNCH you will learn about who God is, some doctrines we stand by, and God's incredible, relentless pursuit of us!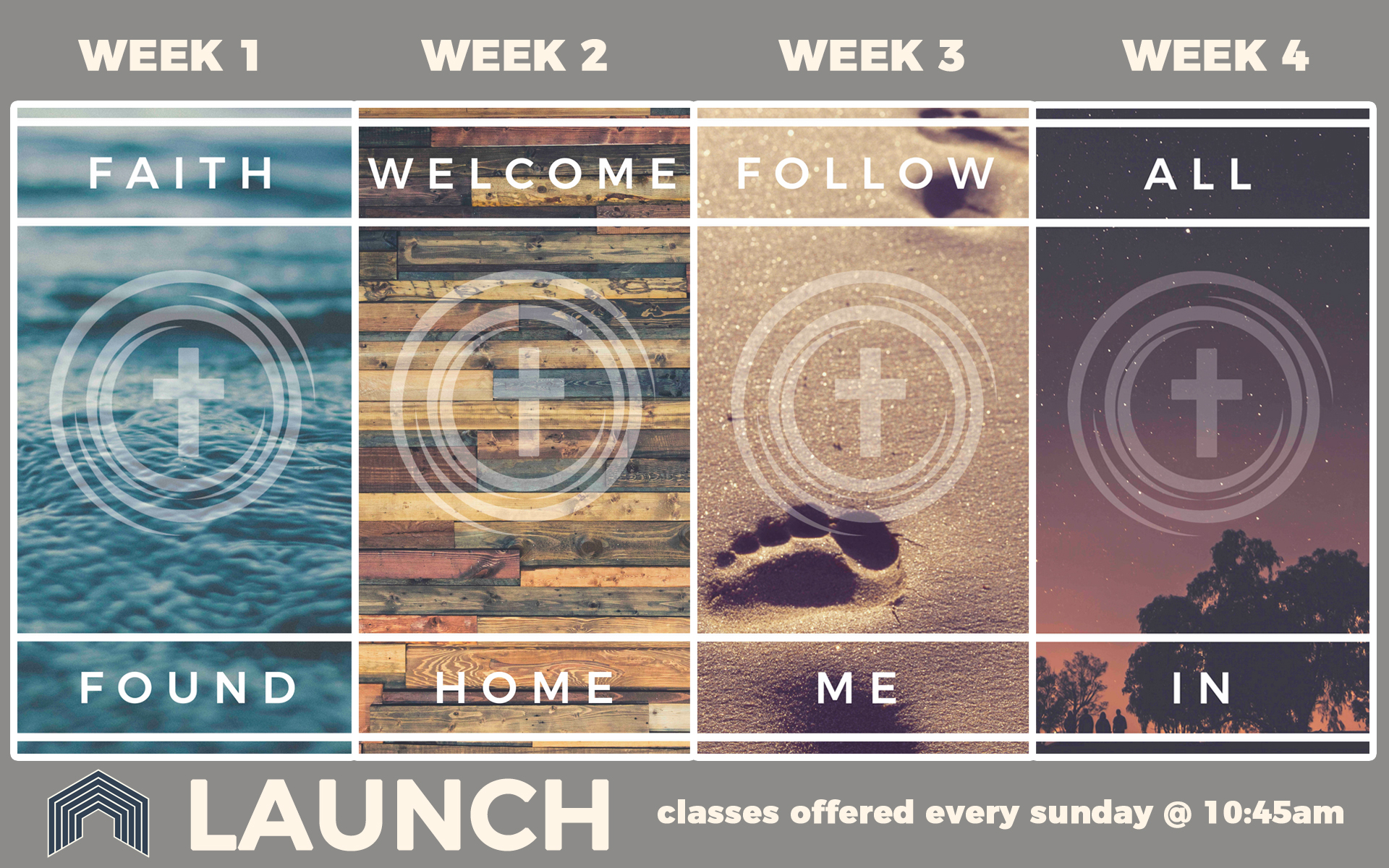 The point of LAUNCH is to get you to understand what we believe, what membership at theCross means, what discipleship looks like (Small Groups and Dream Team), and how we serve as His hands and feet in our community!
We meet in Bible Study Classroom every Sunday @ 10:45am! Childcare and light snacks are provided! We look forward to seeing you at theCross!
Week 1: FAITH FOUND
Week 2: WELCOME HOME
Week 3: FOLLOW ME
Week 4: ALL IN