Good Friday Service
Friday, April 19, 2019, 6:00 PM - 7:30 PM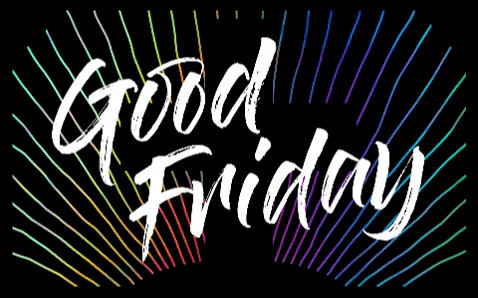 Join us for this special service at 6pm. Good Friday, also known as "Holy Friday," is the Friday immediately preceding Easter Sunday. It is celebrated traditionally as the day on which Jesus was crucified. We will take Communion together to remember that His body was broken for us, and His blood was shed for us.
*Nursery Childcare Available (0-4y/o)
Come and worship with us so we can be more the people of Easter!