G.L.O.W.
Last Sunday of the month, 11:30 AM - 3:00 PM
G. L. O. W. BEACH DAY!
The Ladies are Hittin' the Beach
Sunday, April 28
Following 10 a.m. Service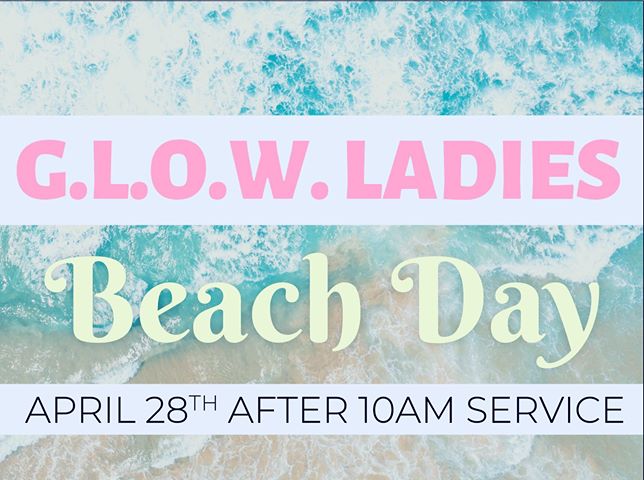 Pack your beach chairs and your cooler, grab your bathing suit and towels, because following the 10 a.m. service we are headed to Lighthouse Point Park at Ponce Inlet Beach!
Interested in carpooling or need more information? Contact Linda Crossman for details.