Join us for our 3rd Annual Helicopter Egg Drop!
9am-10:30am: Registration and Entertainment
10am-12pm: Lunch, games, and more prizes!
10:30am-11am: Helicopter Egg Drop!
We will drop 25,000 plastic candy-filled Easter Eggs from a helicopter filled with candy. Register to be eligible for the awesome prizes like Legos, Barbies, backpacks, bicycles, with the grand prize being ($200 Gift Card!). Lunch will also be provided starting at 10am!
Easter is the biggest day of the church year for us and requires a grand celebration!
*For Kids up to 5th Grade
---
THIS EVENT IS FREE, BUT PLEASE REGISTER ONLINE TO WIN PRIZES AND TO GET YOUR FOOD TICKETS!!!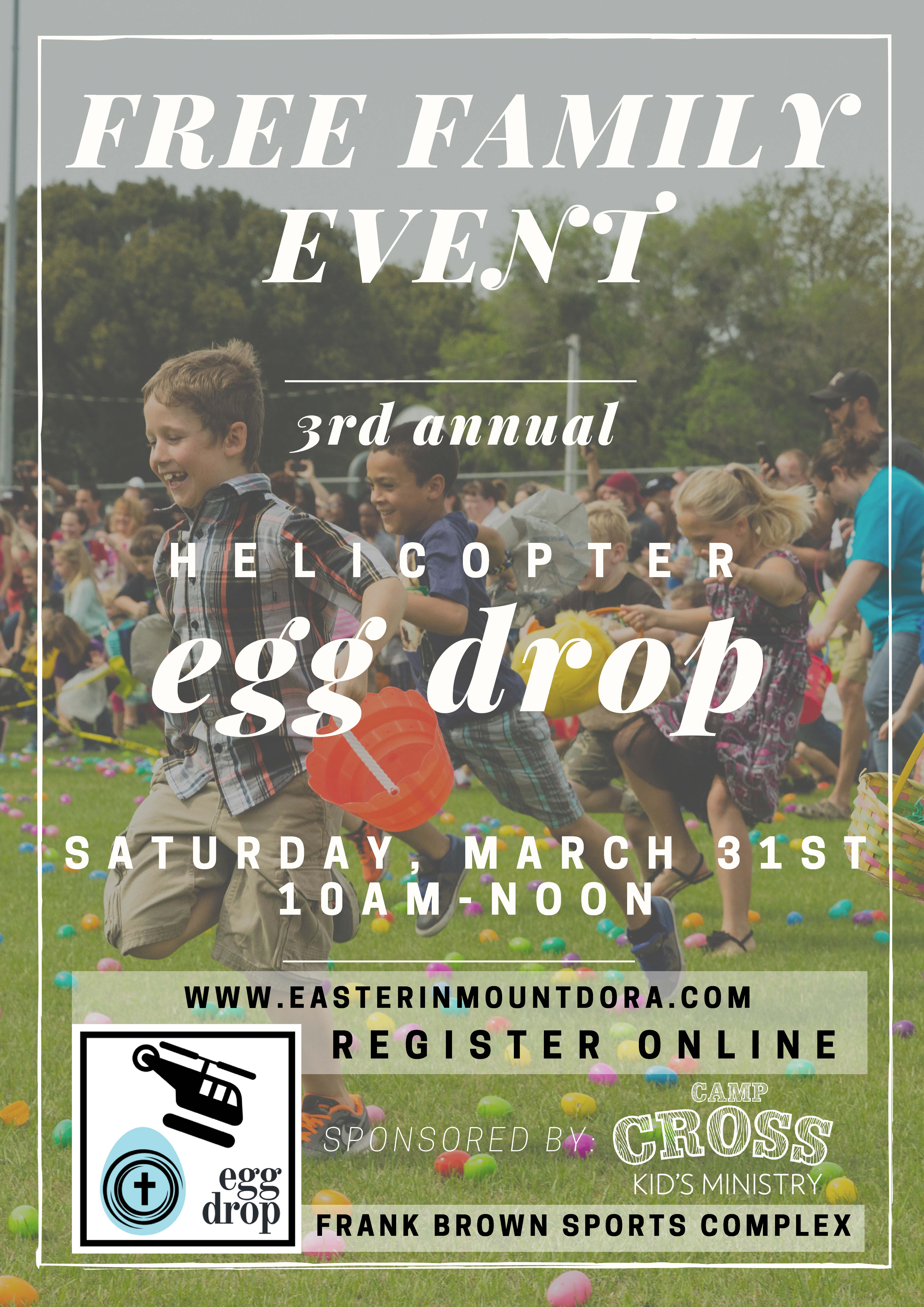 VIEW PICTURES FROM 2017 EGG DROP ON FACEBOOK HERE