THURSDAY - DAY 6: THE PENULTIMATE
Today was our last day leaving the mission house to go minister to people.
It's safe to say that all of us are saddened by this; Kiana went as far as proclaiming that we could accidentally leave her behind. I'm sure that her mom, Mrs. Coombs, would be more than happy to have Kiana off of her hands.
The day was not much different from any of the others. We got up (at a more reasonable time I'll point out), had breakfast, did a devotional, and then made our way over to the heart of the city where we did home visits and our faith lesson.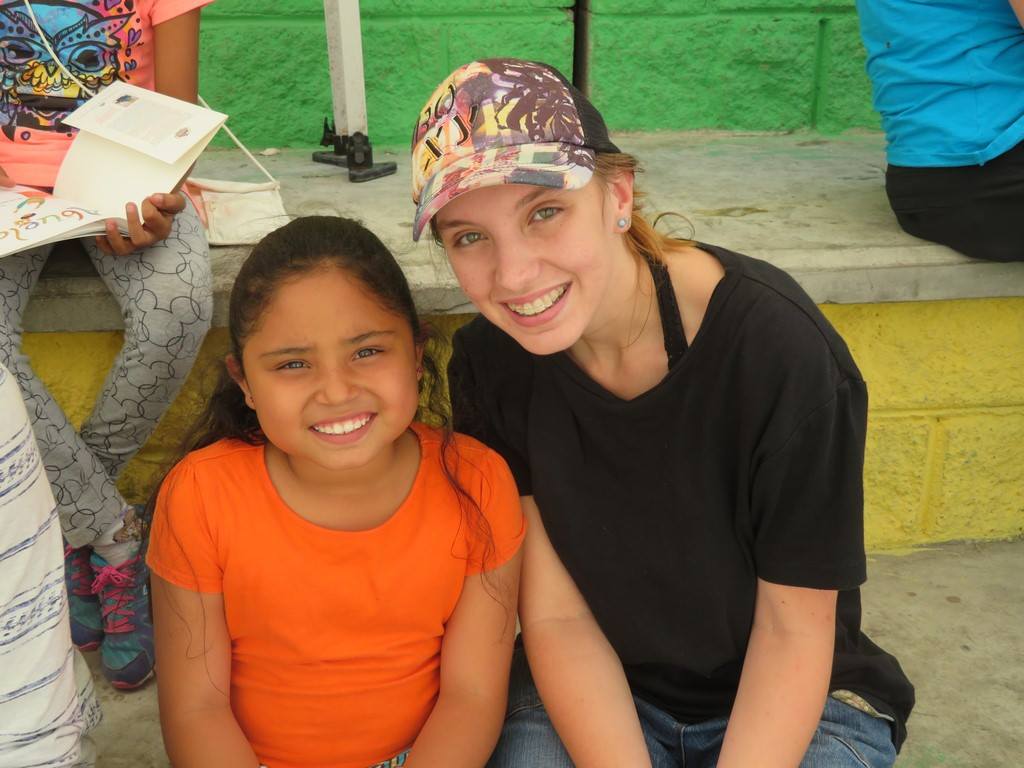 Blake decided to scare Kiana and myself by telling us that we had to lead the Spanish songs with a microphone in front of 250 native Guatemalan children. We were so nervous that we begged Kevin, of all people, to lead the songs instead. It was at that point that Blake felt so sorry for us that he let us know that Oscar—one of the Guatemalan missionaries that leads the children each week—would have the microphone. Our relief was tangible and may or may not have caused us to be more enthusiastic than we had been the days before. I guess we should be thanking Blake? That's a hard pill to swallow.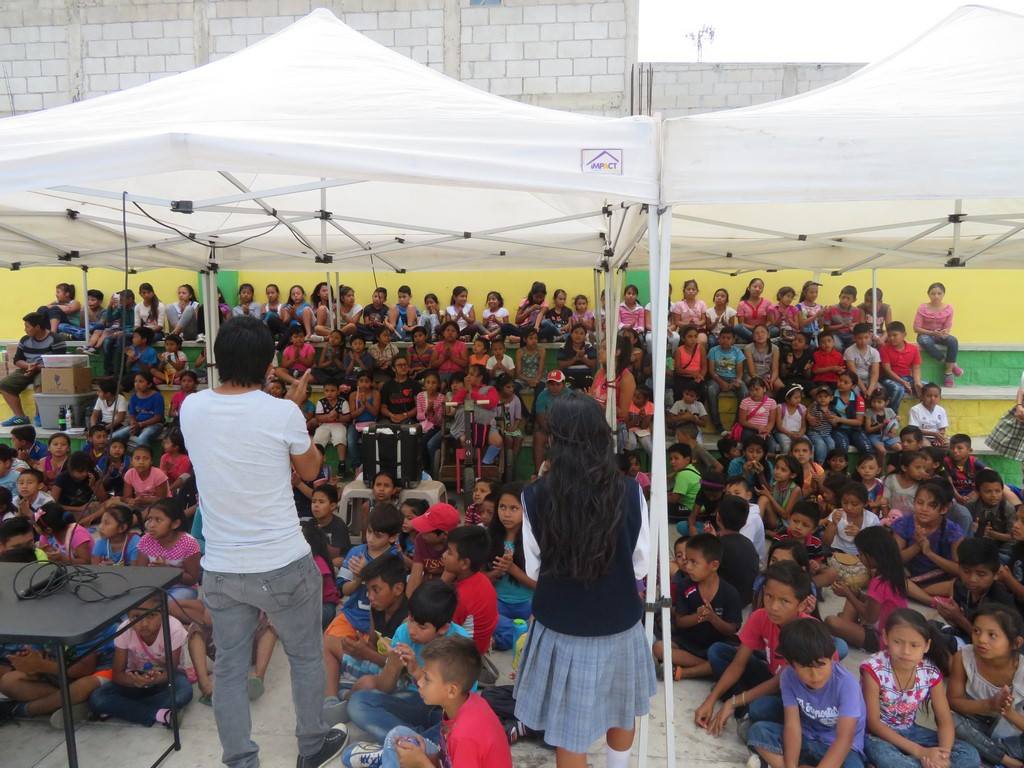 It is now Thursday night, though most of you will be reading this on Friday, and this week has flown by. It seems like just yesterday we were young and naïve, smelling the fresh Guatemalan air and not quite knowing what to expect. We are now much older, wiser, and closer. If any of you would like to know what Blake's feet smell like any one of us would be happy to oblige, though I can't promise that we won't be surprised by your request.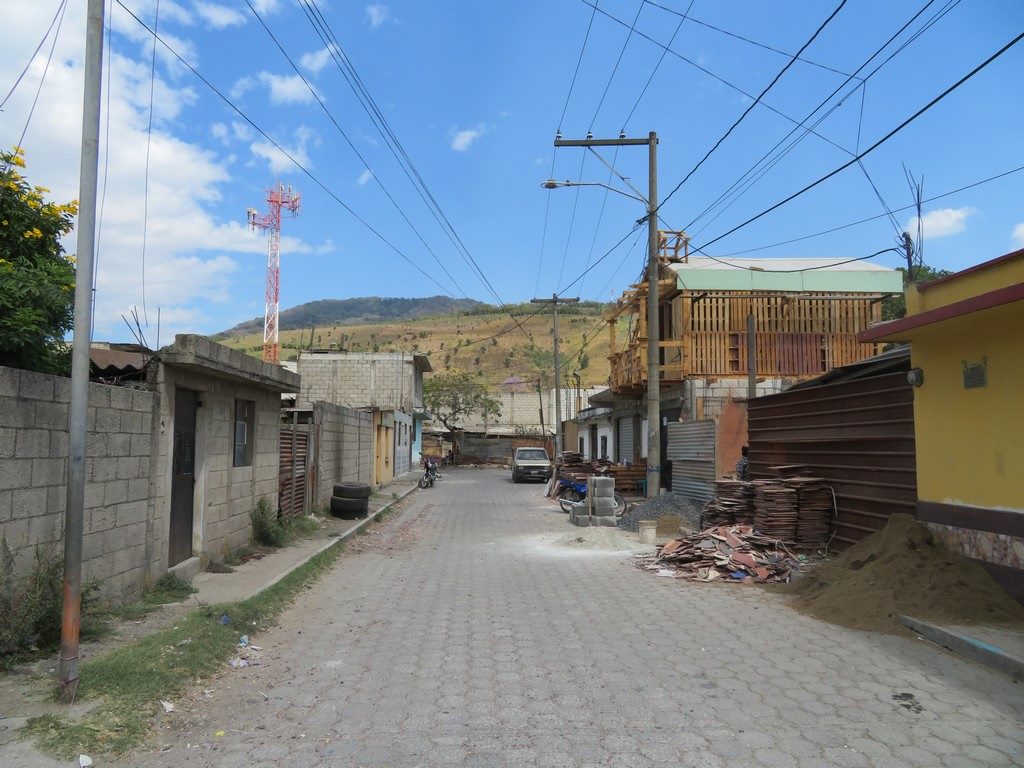 The house visits were followed by the faith lesson for the youth and Guatemalan children. Once again, we led the Spanish worship songs (Vanessa, we need you) and Kevin taught the lesson. I can't complain about his sharing today because he had remembered his notebook.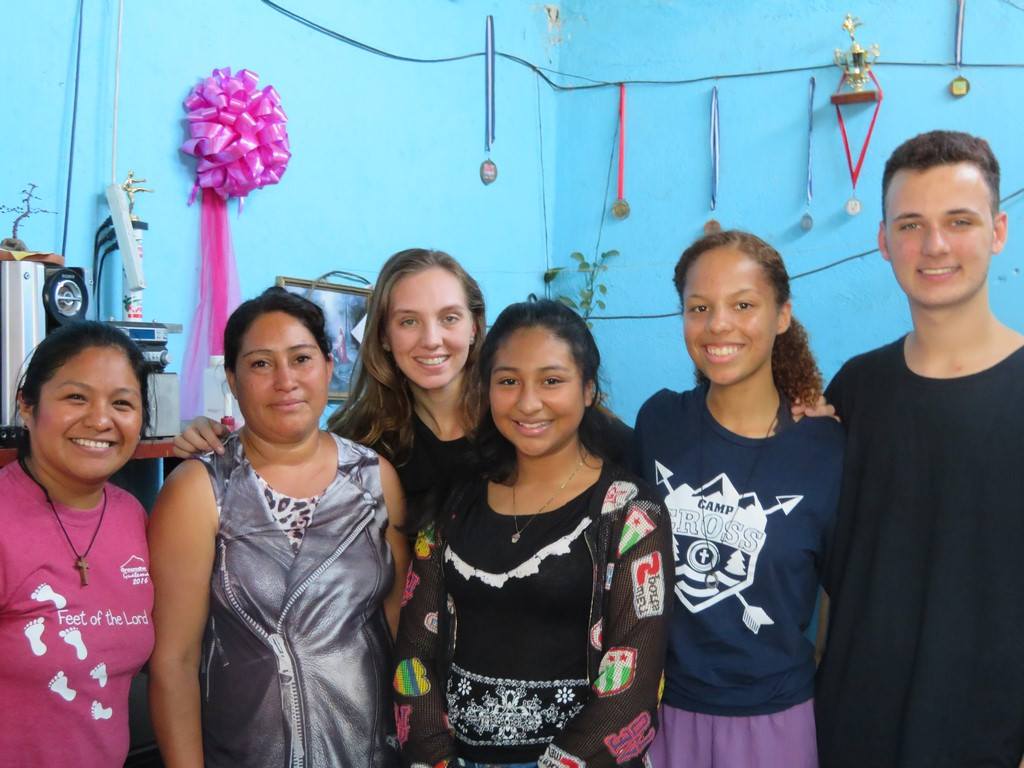 All in all, it's been a great trip. Don't take my word for it though; we still have a full twenty-four hours left. Pray that we all have a great last day and that God will reveal whatever else He needs to reveal.
From all of us here in Guatemala, I'm Amanda Crossman. Stay classy, planet Earth.
CLICK HERE to follow the Groundwork Guatemala Facebook page.
GROW Leader, Amanda Crossman
---
A Note From Blake...
Hey family!
It was another great day here in Guatemala City. Carlos, one of the Guatemalan missionaries, led us in our morning devotion where he asked us who God was to us and why. As we went around the room to hear everyone's answer, the Spirit was tangibly moving in each and every single one of us. Some of us said that He was our creator, others that He was our best friend, and others still that He was our Father. It was interesting to hear the differences in the youth's answers and the Guatemalans' answers.
After our devotions we made our way over to Gonzalez Park where we started the day by doing home visits followed by lunch and children's programming. I know that I haven't mentioned it in the previous blogs, but women are seen as second-class citizens down here. Something that struck me today and yesterday was how Oscar has taken a step to change the culture by empowering young women as leaders that help him with the faith lessons. It may sound like a silly thing, but for the Guatemalan culture it's a big deal.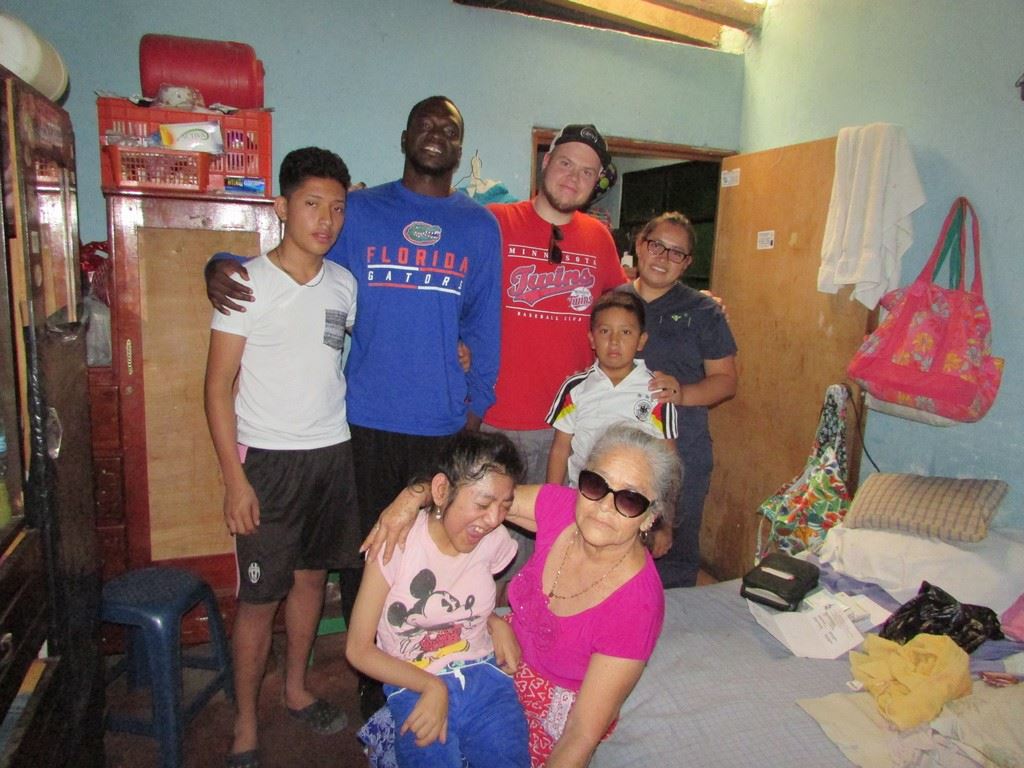 Laurie Bandy had given me a book to read that I had brought down for the trip titled a Lineage of Grace which talks about women in the Bible who played a role in changing eternity (Tamar, Rahab, Ruth, Bathsheba, Mary). It puts into perspective how women are treated poorly down here yet they are the ones who impacted the story of Jesus greatly.
I am thankful for all the women that we have been able to meet down here in Guatemala, like Sandra, Ana, Aracely, and Ginny. They have all shown us God's love through their selfless actions throughout this week, and our experience would have been drastically different without them.
Thank you for all your prayers and support; we all appreciate it. I ask that you continue to pray for us as we rest and prepare for our journey home.
~ Blake