Que onda mis amigos!
Today is Wednesday March 20th and it was probably one on the best, yet longest days of the week! The day started off with an early breakfast full of fruit and delicious cereal at 6am because we had a long two-hour drive to Buena Vista, which translates to "Good View".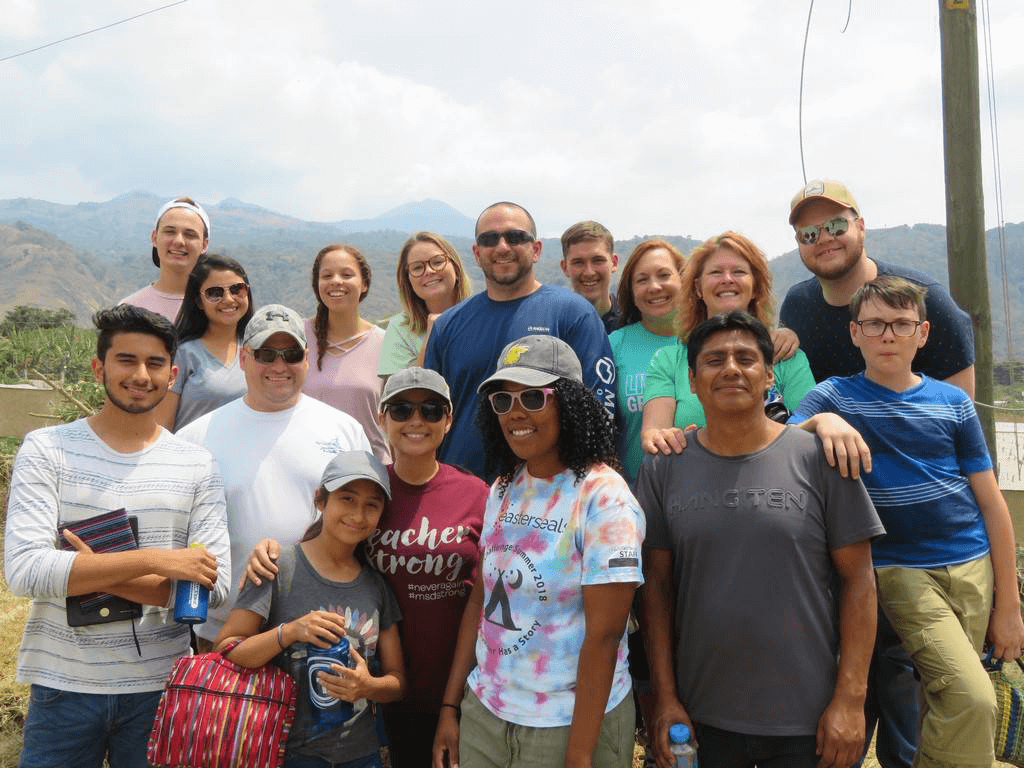 The road to Buena Vista includes scenic routes of four main volcanoes (two of which are active) and concludes with a nice drive through a sugarcane field. Buena Vista is nothing like you've seen before… it is truly a scene from National Geographic Magazine. This lovely little village is located in the Pacific Coastal Plain, which resembles the nostalgic humid heat of Florida.
After unpacking the van, we were able to use "el bano" and get a move on! Our time in Buena Vista started with a field trip to the local school. Again, this was nothing like we have seen before.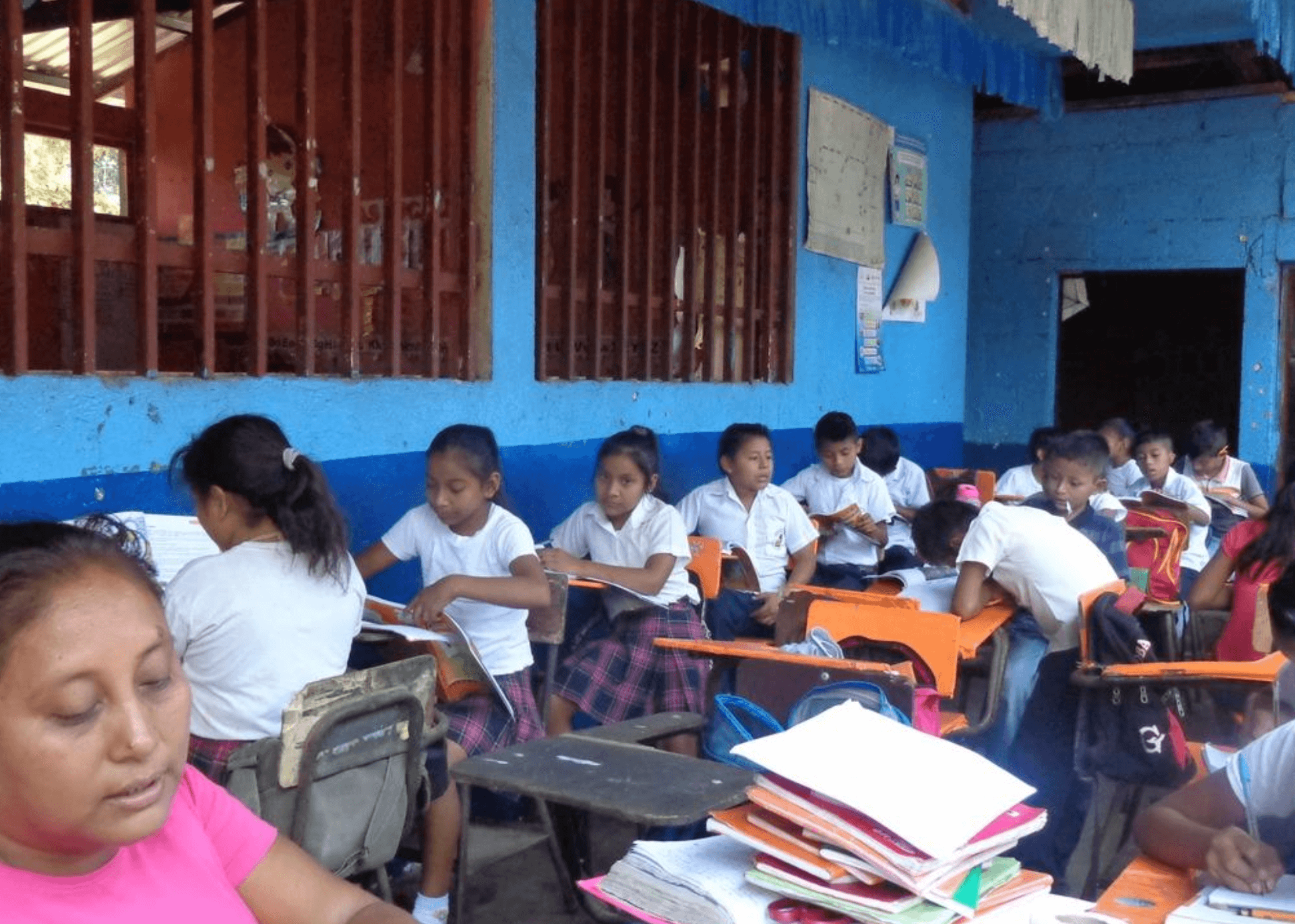 Classrooms were intermingled with each other, children were running around eating fruit and popsicles, and the teachers were congregating in the center of the "organized chaos."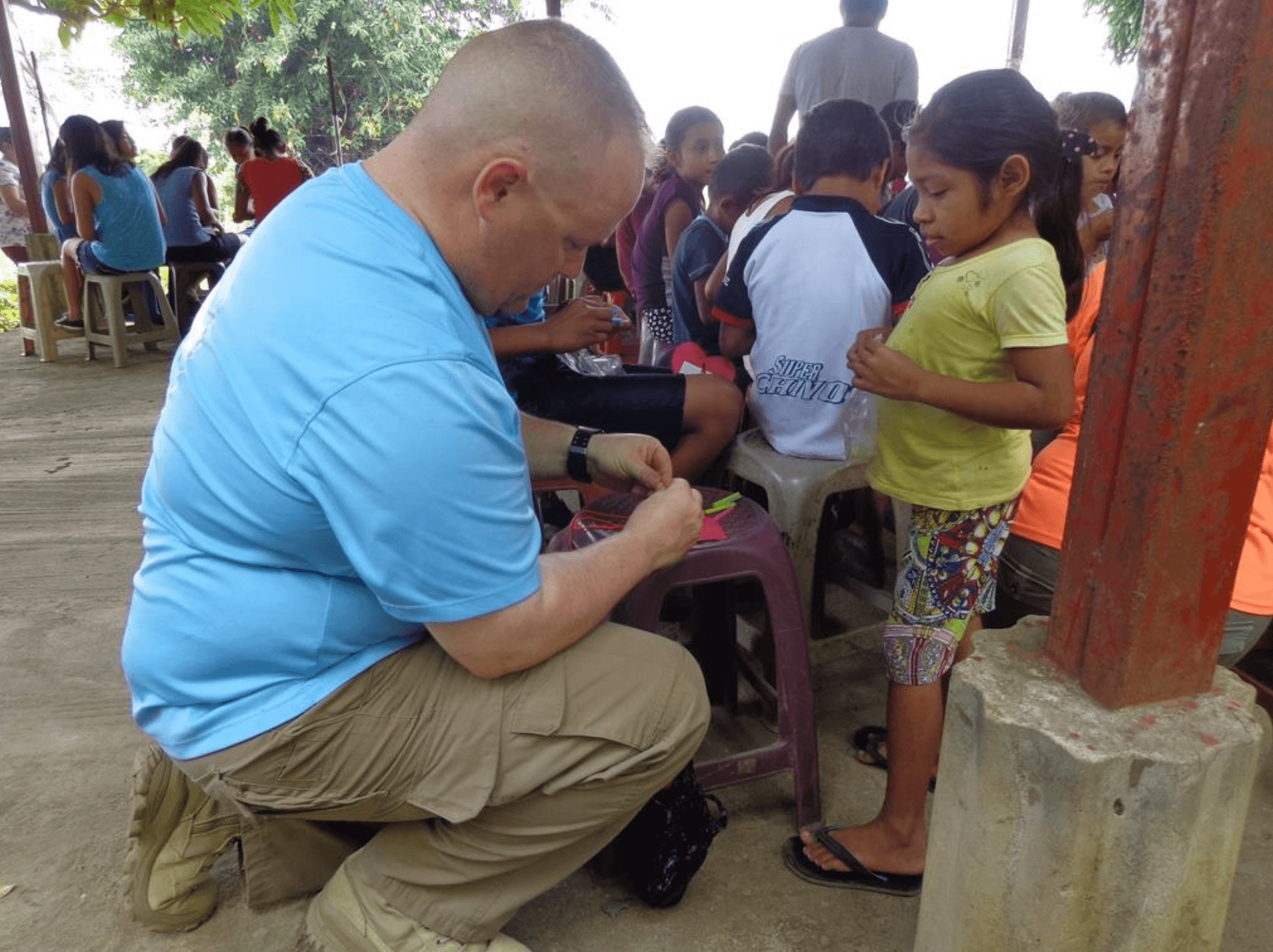 It was a low for most of us today to experience these alarming conditions for an educational institute, but as Toni put it in our debrief over dinner, "at the end of the day, the Guatemalan children are still kids, and they all just want to play, be with their friends, and learn about Jesus."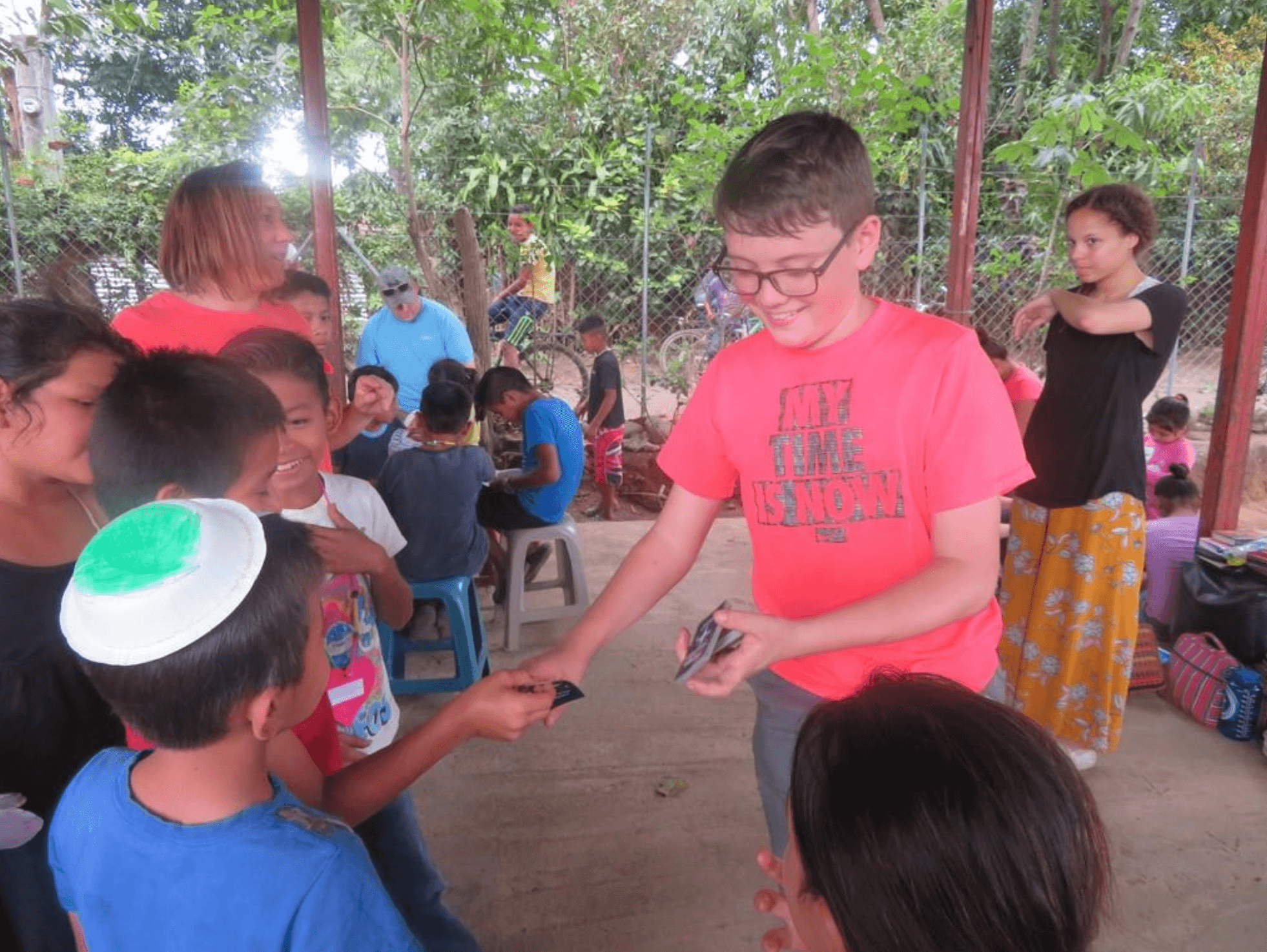 After the school adventure, we embarked on some different house visits. I had the opportunity to go see my sponsored student, Exequis Salvatierra. When we first arrived he sadly was not there because he had to be up at 3am to go work in the sugarcane fields with his father.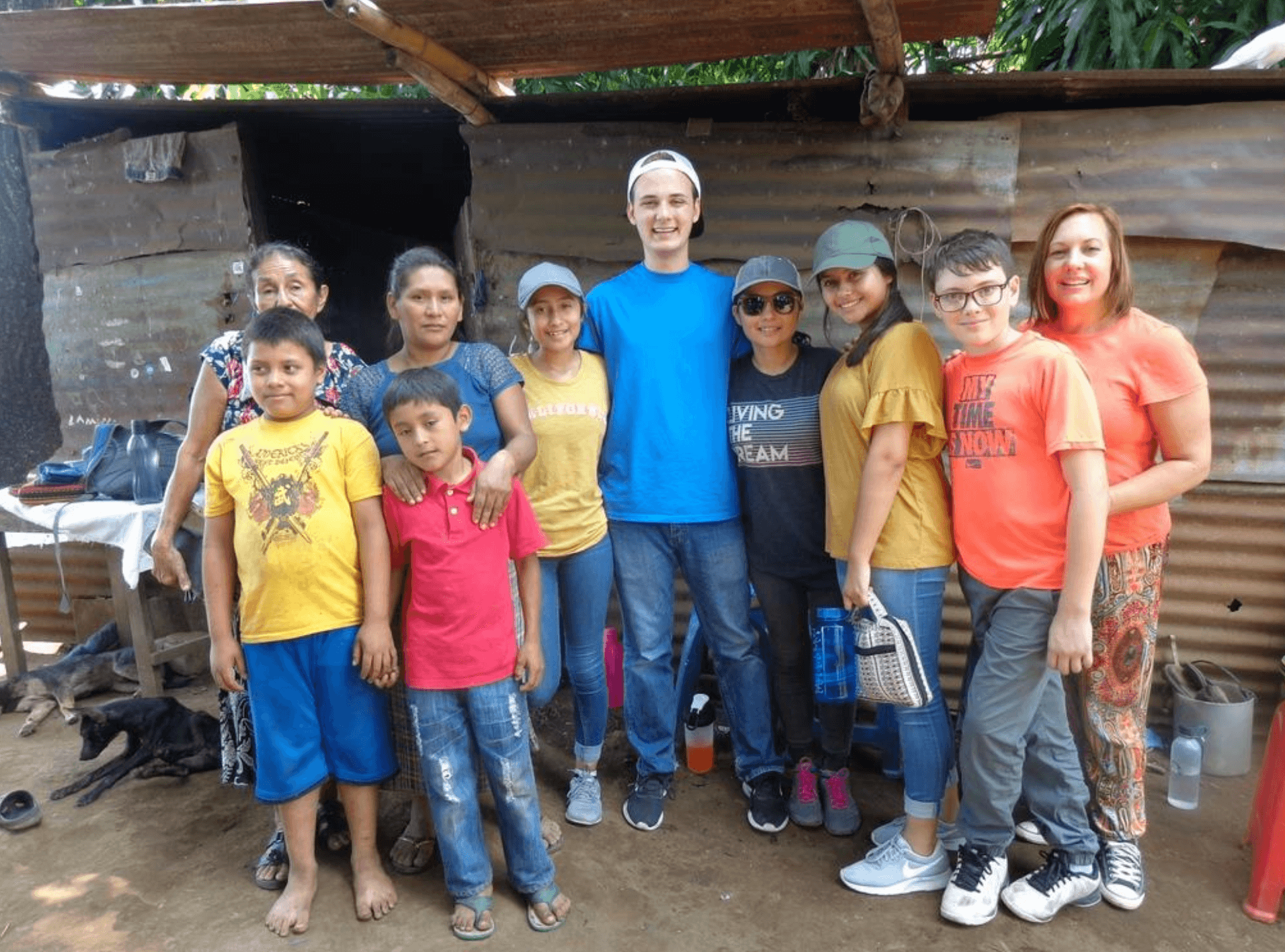 I did, thankfully, get a chance to talk with his mother and she was kind enough to tell me about how much of a hard worker he is and that even though he has to get up so early to go to work every day, he still maintains good grades and attends church every day.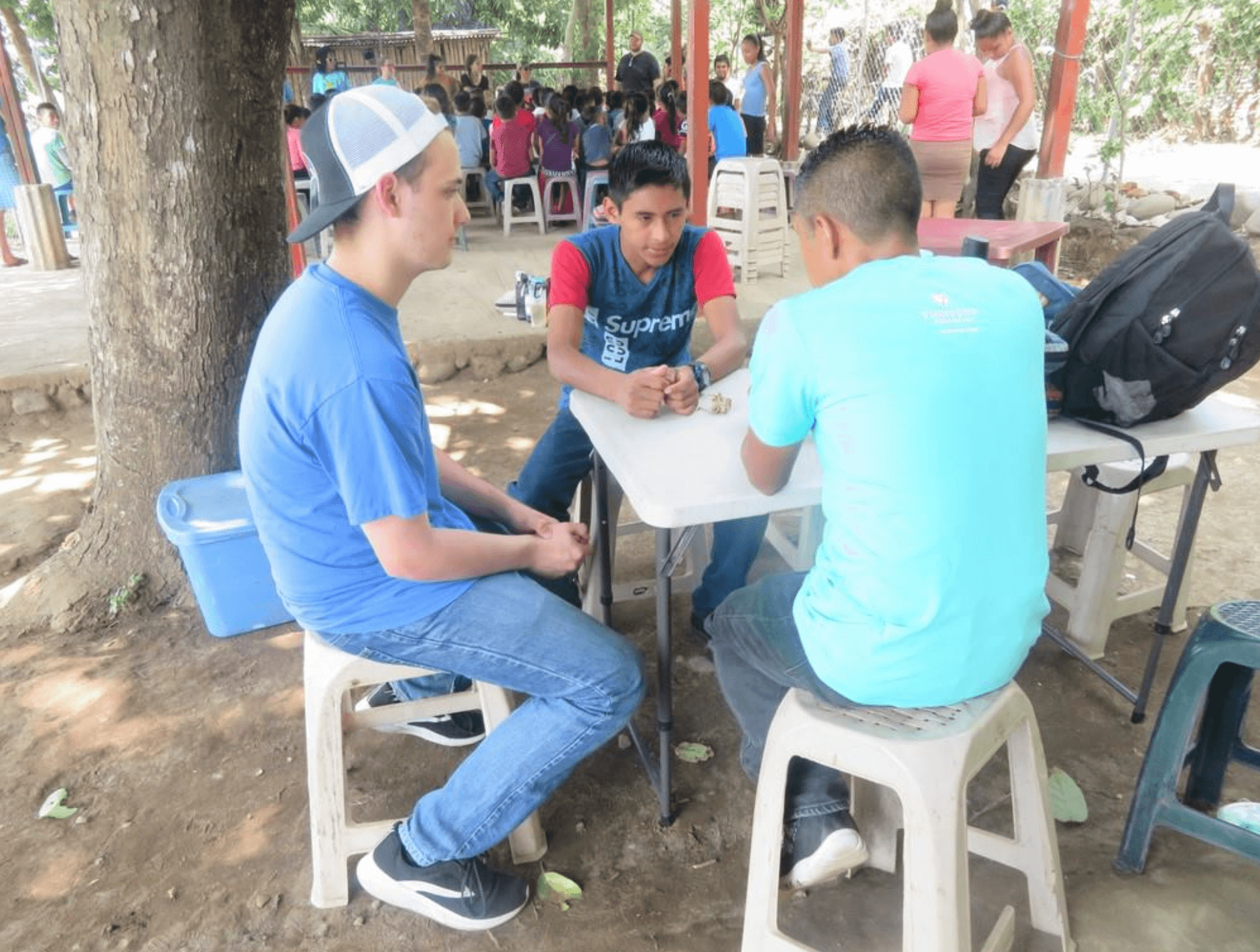 I later had the chance to get to talk to Exequis in person and during our thirty minute conversation I learned about his work, his studies, and his loving family. There in no doubt in my mind when I say that he is a humble, hard working, and motivated young man that is not only achieving his goals, but also providing for his family and being an amazing role model to his younger siblings and the other young people in Guatemala.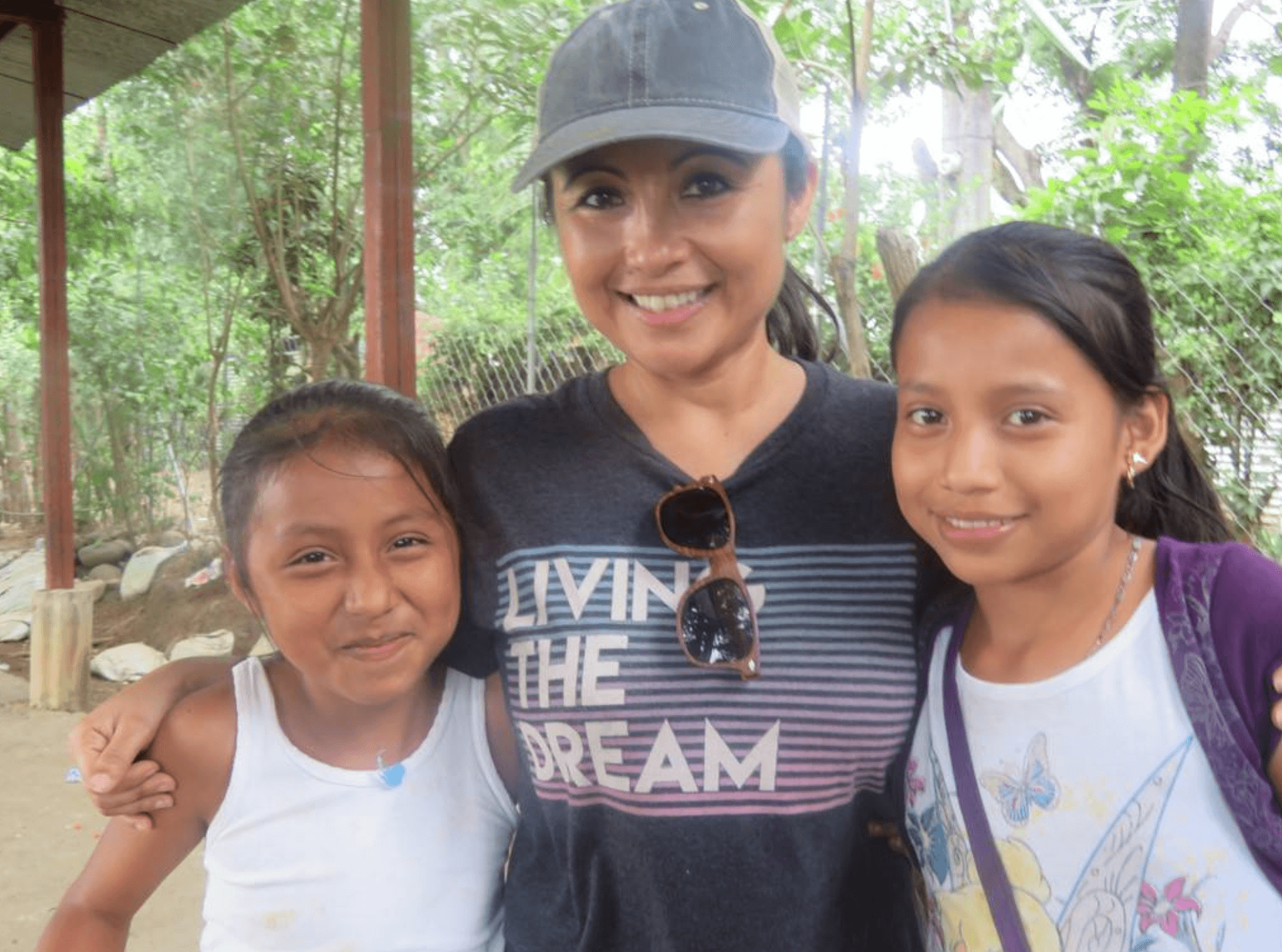 After my seemingly short talk with my sponsor student we took pictures, hugged it out, and then we unfortunately parted ways again, not to see each other for a while, but God willing I hope we will be able to come back next year so I can see how much we both have grown, not only in our studies, but in our faith walk and our love for Jesus.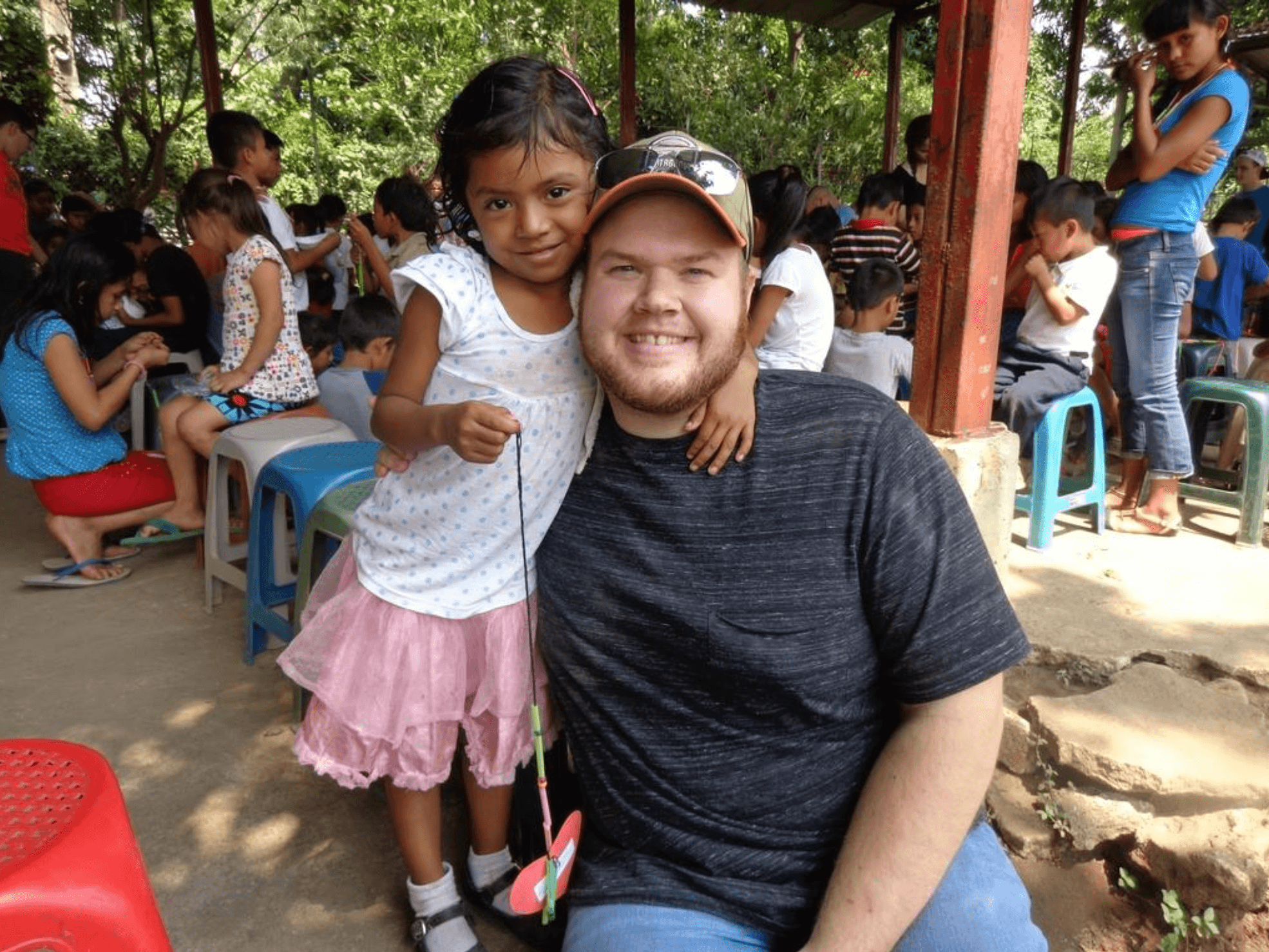 There were two other house visit groups that went out which included Stacey visiting her sponsor child's family, and another that met with a woman who has a very sick mother-in-law.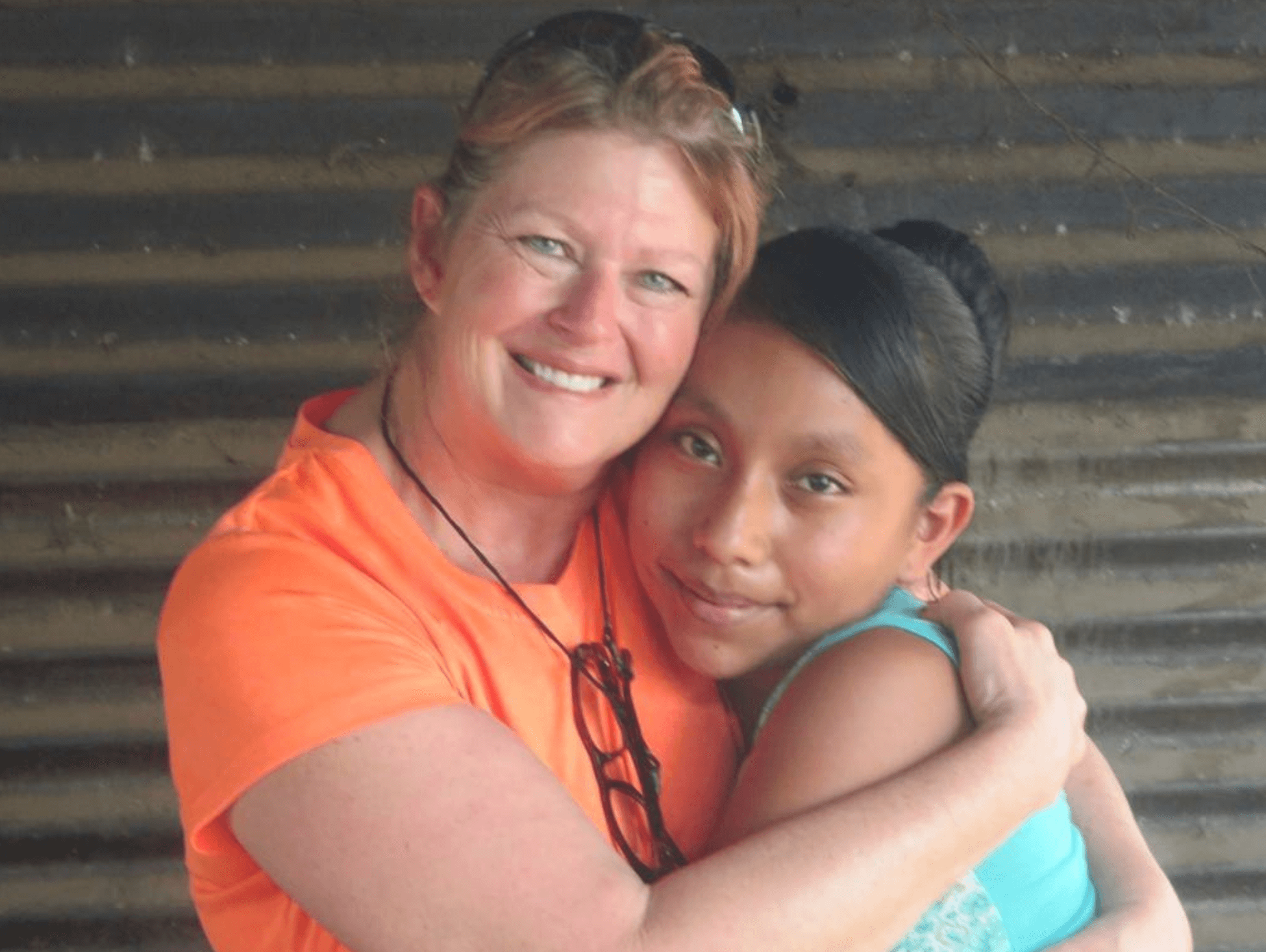 These home visits, which took place in vicinities that we wouldn't consider a home upon first glance, were incredible per usual. The average homes in Buena Vista are held together by corrugated metal and old wooden posts so it an eye opening experience, no matter how many times we walk through those doors.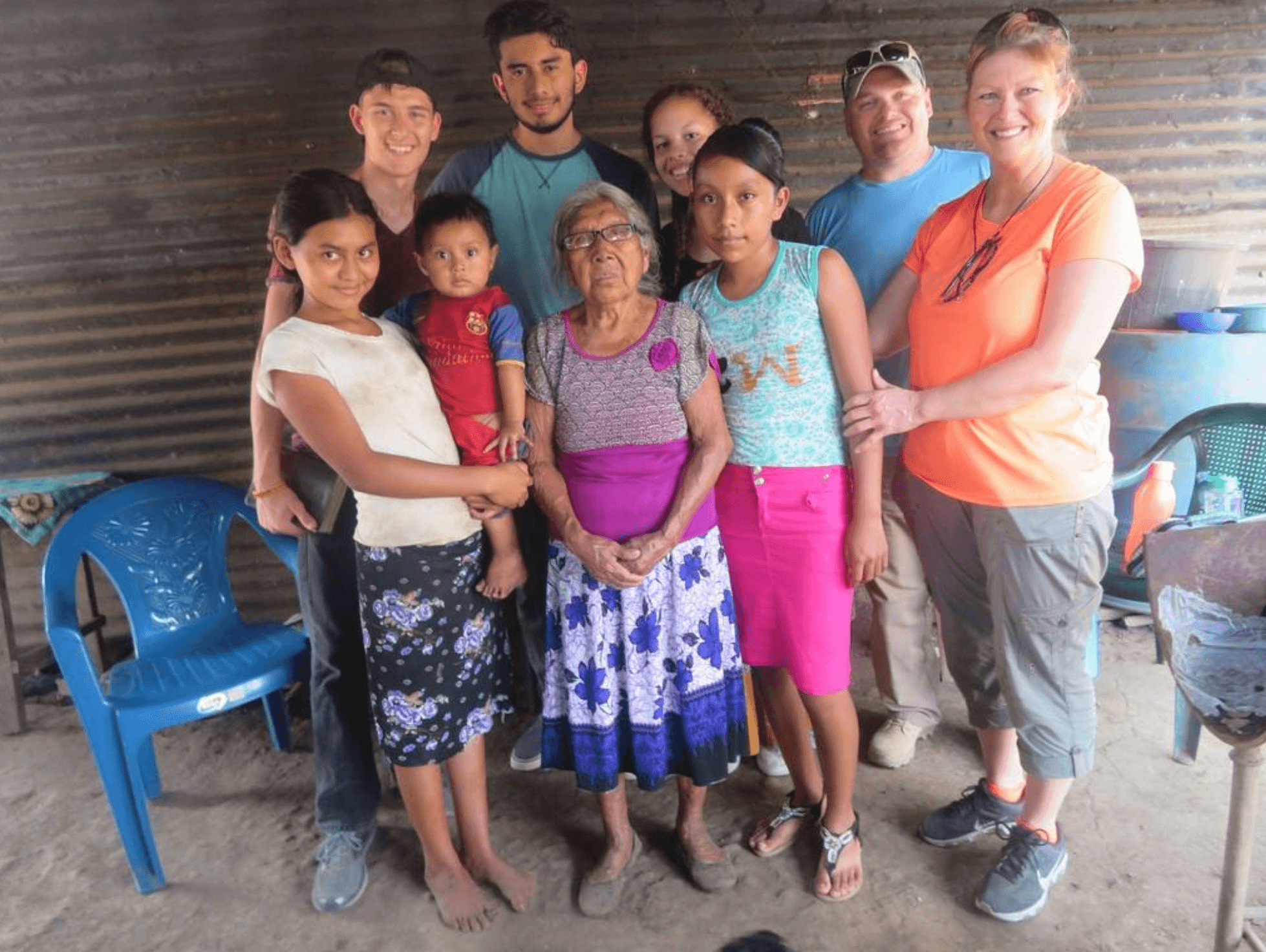 When the home visits concluded, we were able to take another field trip to the river and to see rubber trees where Exequis also works. He single-handedly tends to 300 of the trees a day! Our pal John-Michael even walked away with a "homemade rubber bouncy ball." Ask him about it; he'd love to talk to you! We finished the day with successful faith lessons for both the kids and the teens!
Combined, we saw about 150 children today! Incredible! We are officially all back safe and showered after quite a warm and dusty day. Thank you to our friends and family back home for all of the prayers and support. We will continue to shine the pure light of Jesus here in Guatemala for the next two day so stay tuned for more blogs to come!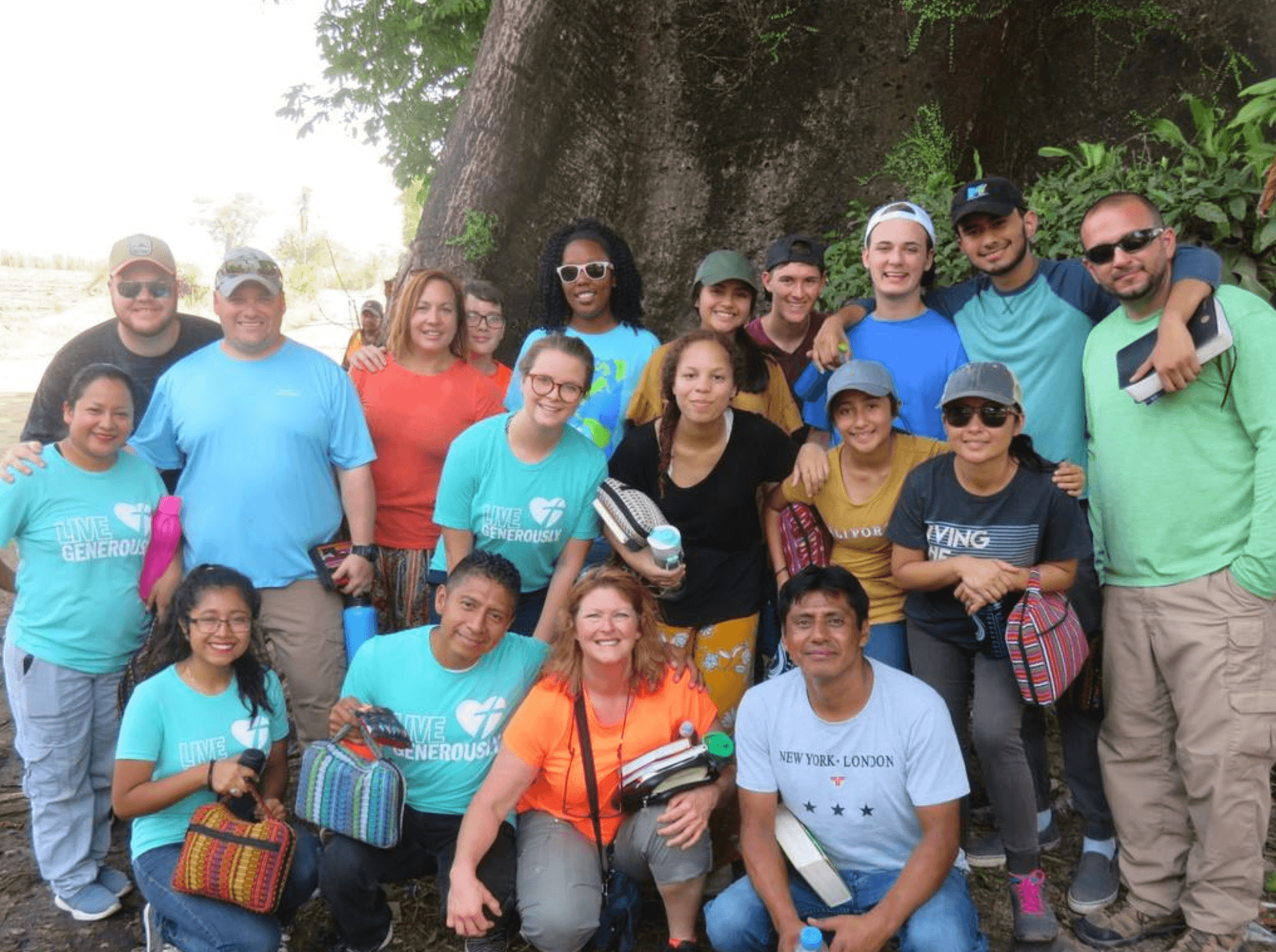 Buenas Noches!
— Joe Griffin