In the month of July, we have a unique opportunity to join our two campuses, in Mount Dora and Apopka, together as one family for Sunday morning worship. Being a church on the move, the Mount Dora family is thrilled to join our Apopka family at the Apopka High School!
SERVICE TIME: 10AM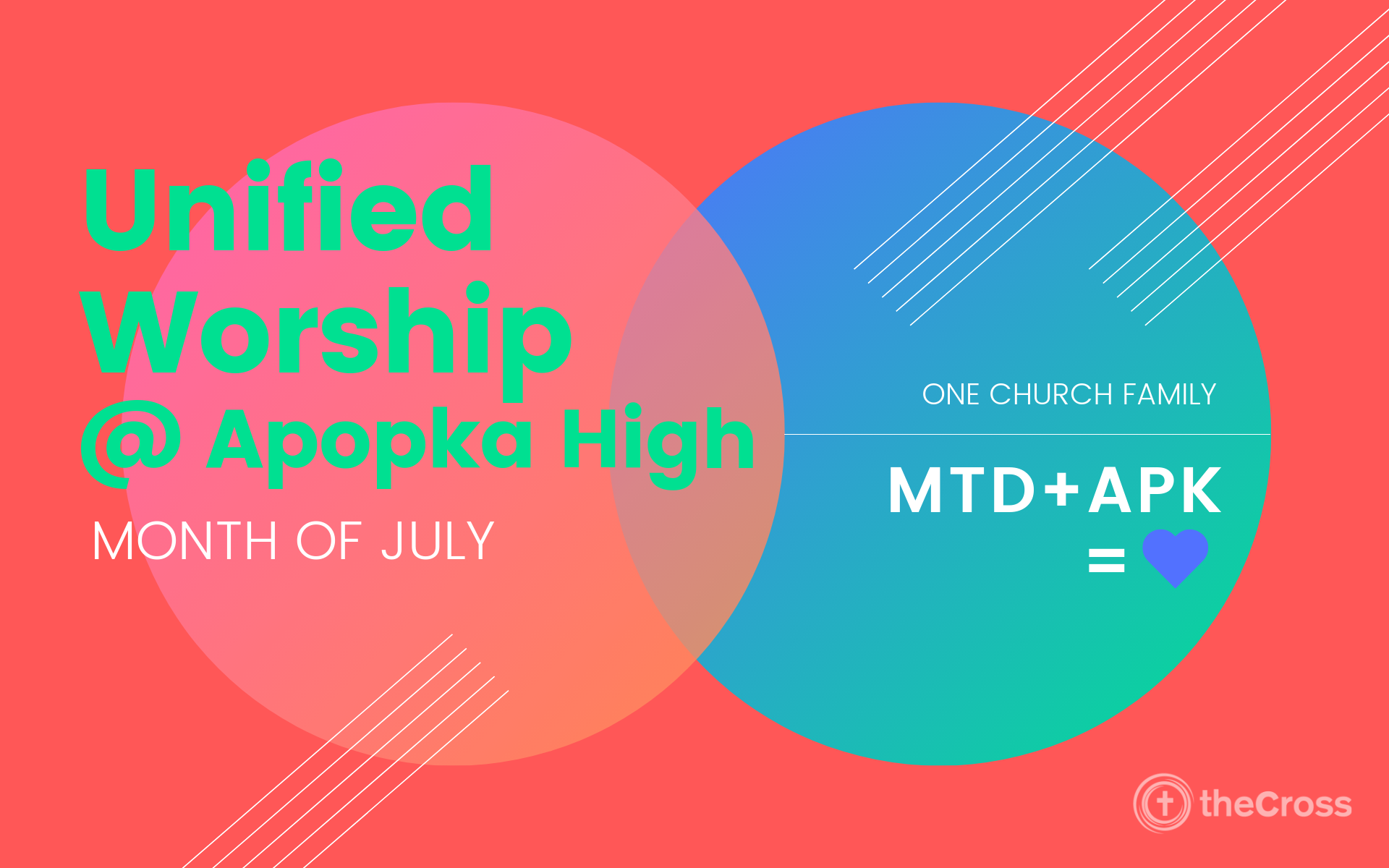 Because of this unique opportunity to have everyone under one roof we believe it's important to highlight who we are as a church and what our unique expression of being the church looks like in the world today.
At theCross, our vision that we have stated on Day 1, from John 12:21, is we want to see Jesus and help others see Him as well. A church ultimately exists to glorify God. Our vision is to magnify Jesus by mobilizing disciples and multiplying the church.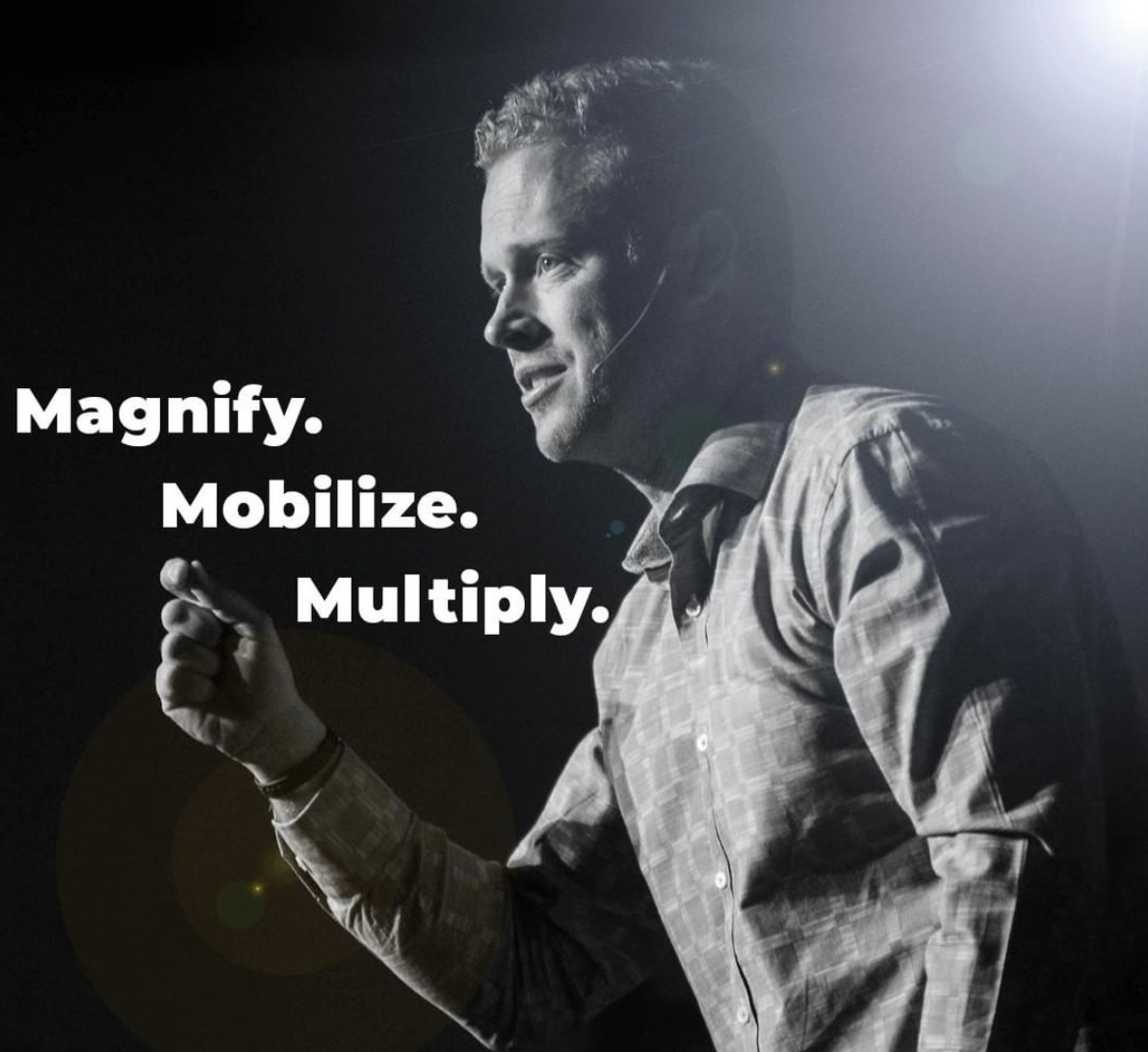 These words are very important to us, but we also know, that there exist a lot of different versions of disciples and churches today, some of which are a greater reflection of Jesus than others. That's why it's important that a church has a mission statement that declares the type of disciples and churches we are called to create.
Our mission is to be a family of faith-filled, big-thinking followers of Jesus Christ.
For when we are living out this mission, we see our ultimate vision come into a reality.
During the month of July, we are preaching a Sunday sermon series called "Family Matters" to discuss not only the importance of being one church family, but also to discuss the matters that are important to our church family.
We will be diving into the 4 pieces of our mission statement and why they are important for us to ultimately magnify the name of Jesus greater!
---
July 7th:
Family
How do we live as a church family and build genuine relationships as the world pulls us deeper and deeper into isolation? Jesus invites His church to stay united to a common purpose, and at the same time, each individual builds into that family and accomplishes that purpose by using their own unique God-given abilities, resources, talents, and gifts. And when the church is operating in this manner we magnify the name of Jesus!
July 14th: Faith-Filled
How do we create a church family and individuals that live and walk by faith in a world that casts doubt and fear nearly everywhere? The good news is that those who are in Christ are filled with faith, not by their own strength or power, but given to us freely by the Holy Spirit. As His power works through us, He enables us to take risks, to be catalysts, to do what others are afraid to do. And as we live by faith, we magnify Jesus, the faithful One.
July 21st: Big-Thinking
How do we think and live a life that is bigger than ourselves in a world that pushes us to think about me, myself, and I first? All of this me-focus has led to identity problems, depression, and anxiety like never before. A life that does not put God and others first will lead to meaninglessness and emptiness, but a life that lives for God and others first leads to meaning and fulfillment.
July 28th: Follow Jesus
How do we follow Jesus? In a world filled with more information about following Jesus than ever before, there also exists more confusion worldwide on what following Jesus practically looks like today. We believe the opportunity to follow Jesus is the greatest opportunity we will ever have, and after all that He's done for us, we want to be the greatest Christ followers that we can be. And the greatest way to follow Jesus is simply to follow Jesus.
It's going to be a foundational and amazing month for us.
Not only are we excited to bring these topics to the whole family under one roof, but we have special services on July 21st and July 28th.
---
On July 21

st

, we will be ordaining Jacob Baumann & Mark Crossman towards the end of our service.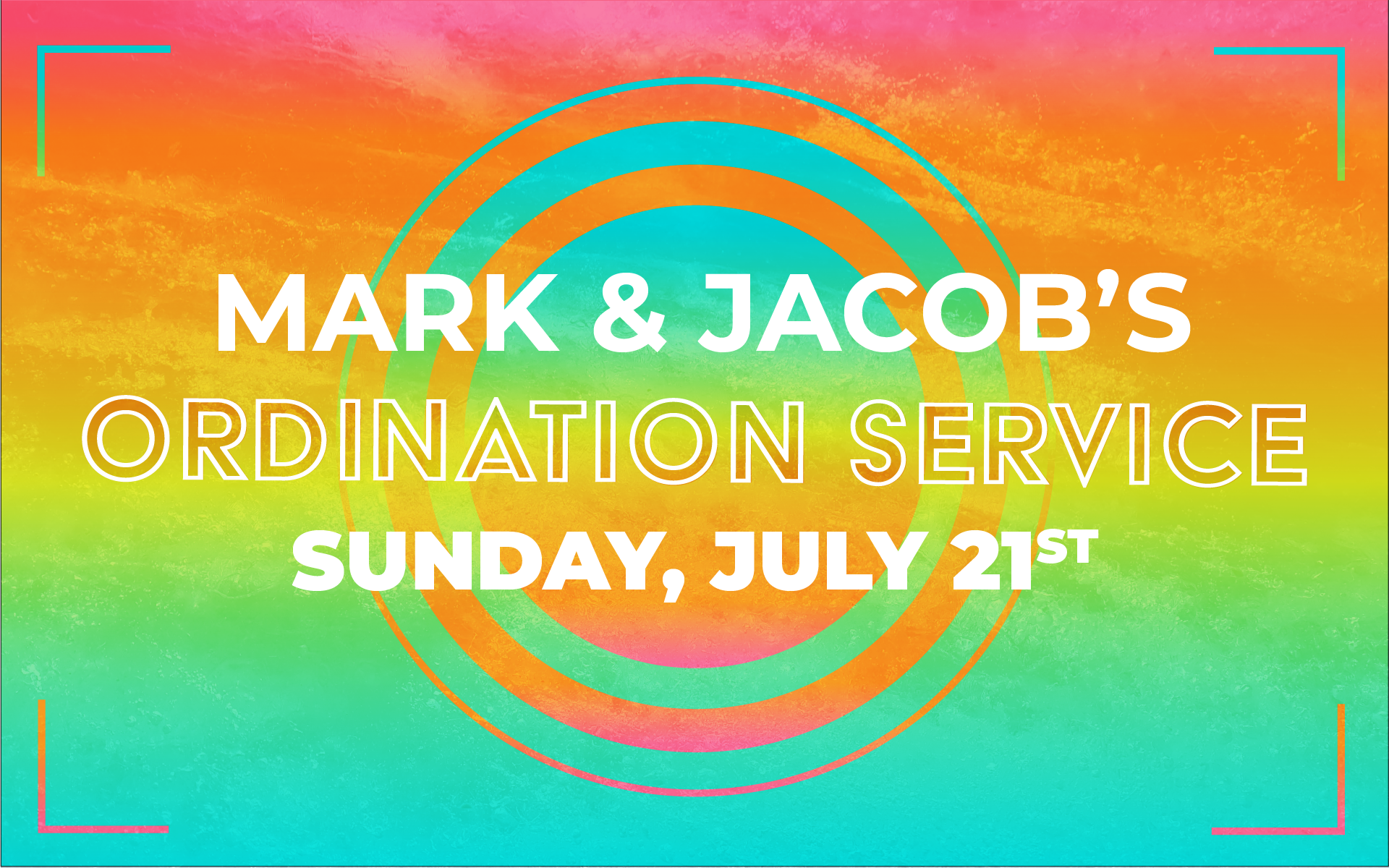 On July 28

th
, as we talk about the opportunity to follow Jesus, we will give people the opportunity to surrender their lives that day to follow Jesus through baptism!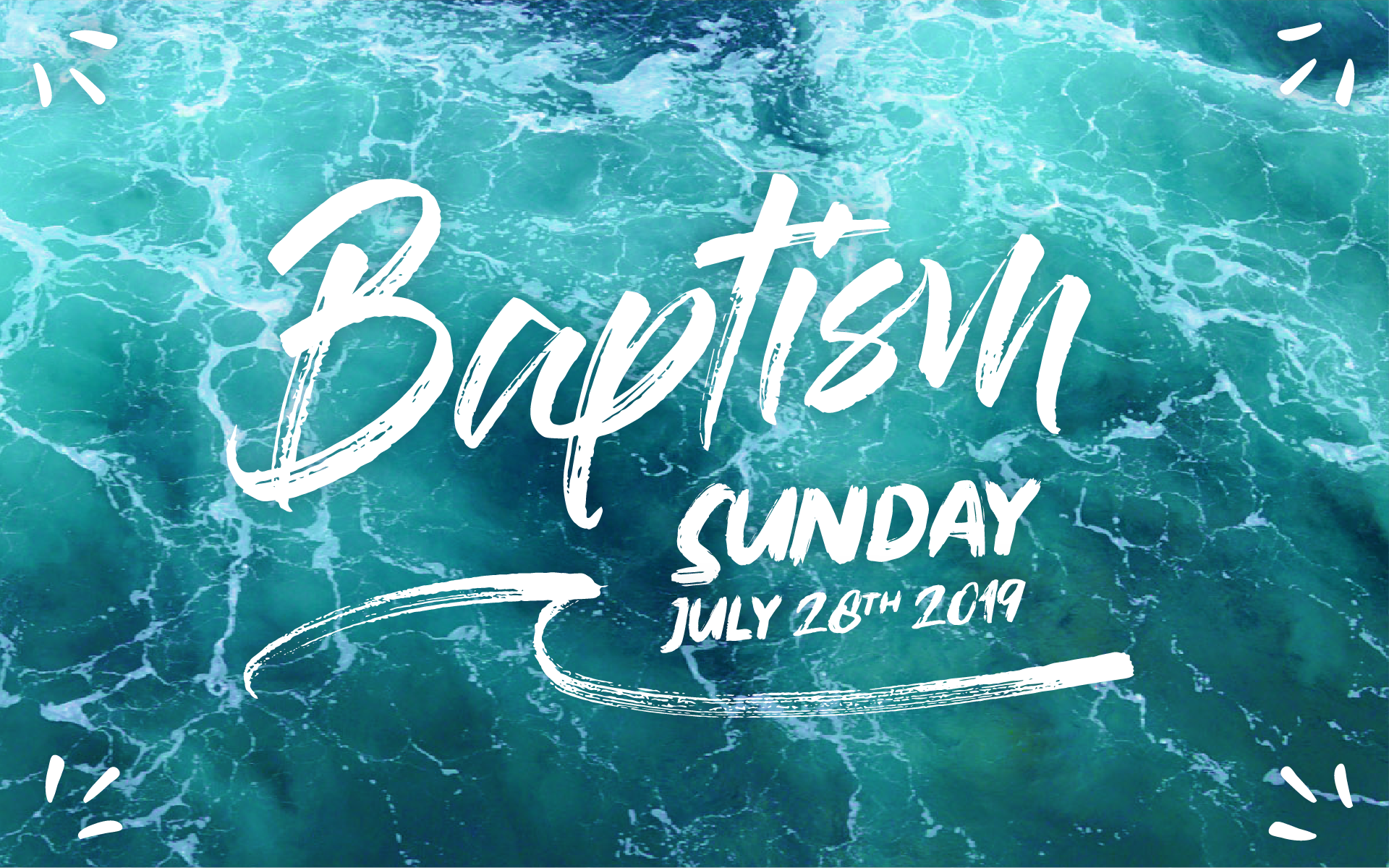 We realize that this month may be more difficult for some of you to be in attendance due to the greater travel distance, but we ask that you prayerfully consider coming to every week. An extra 15-20 minutes for some of you is a small sacrifice that you can make for our church family that I believe will pay big dividends and could be one of the most exciting months we've ever had. And I hope to see you each Sunday, because after all, you are my family, and family matters!
— Pastor Zach