DAY 3: HUMBLED
The rabid excitement and anticipation of our first two days has officially started to die down as we have been exposed to the gritty and harsh reality of this country.
The morning started like the previous day, however it was admittedly earlier than any of us would have hoped. We had breakfast at 7:30 am with one of the Guatemalan missionaries named Sandra, who joined us for the entirety of the day.
After breakfast, we went on our second excursion of the trip. We visited a ministry named Only a Child, which focuses on empowering street boys to turn their lives around and succeed in whatever they choose to do by giving them work ethic that is almost unheard of in this city.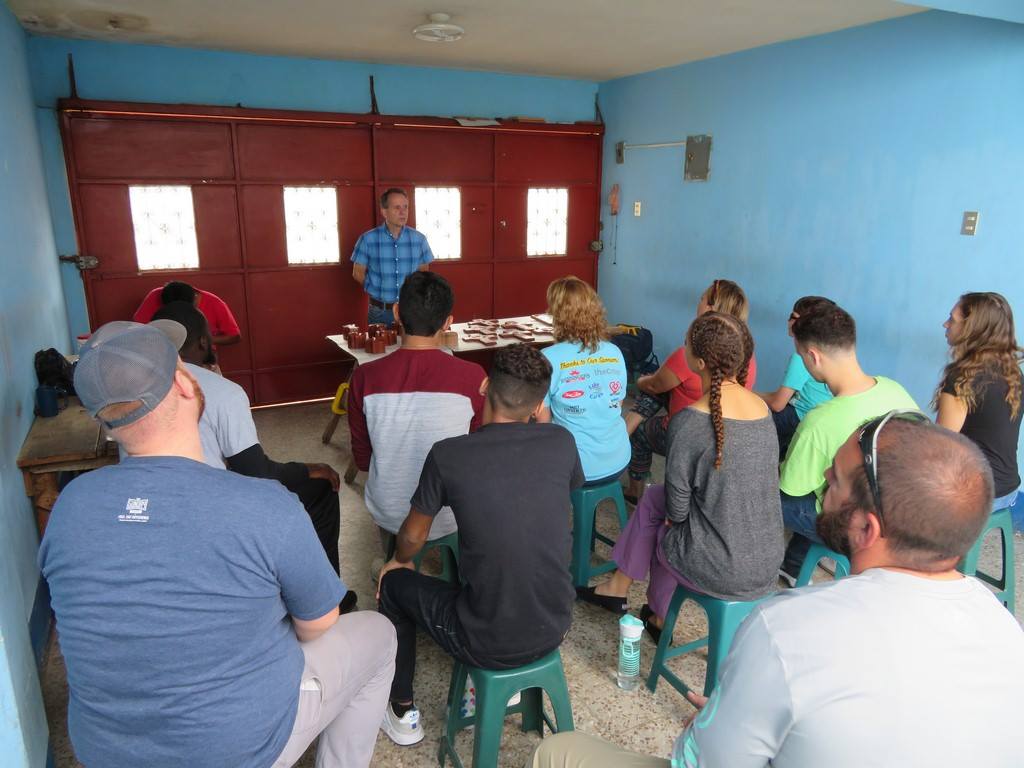 The founder of the ministry, George Leger, relayed the origin story of this ministry. Some years ago ('some' being more years than I've been alive), George was perusing the daily newspaper where he came across an article about a Guatemalan boy, Giovanni, who was brutally tortured and murdered by the Guatemalan police. The story of Giovanni completely transformed George's life and resulted in him moving to Guatemala to start this ministry. (Check out their website at http://onlyachild.org/index.html for more information.) George's story really struck a chord with us; despite all of the obstacles that was thrown his way while he was starting his ministry, he persevered and God made a way.
Afterwards, we went back to the house for some lunch and a bit of recuperation. It was there that we were introduced to the Guatemalan missionaries that will be helping us throughout the week. We met Cesar, Sandra (who had breakfast with us), Oscar, Manuel, Julian, Ana, Carlos, and Aracely.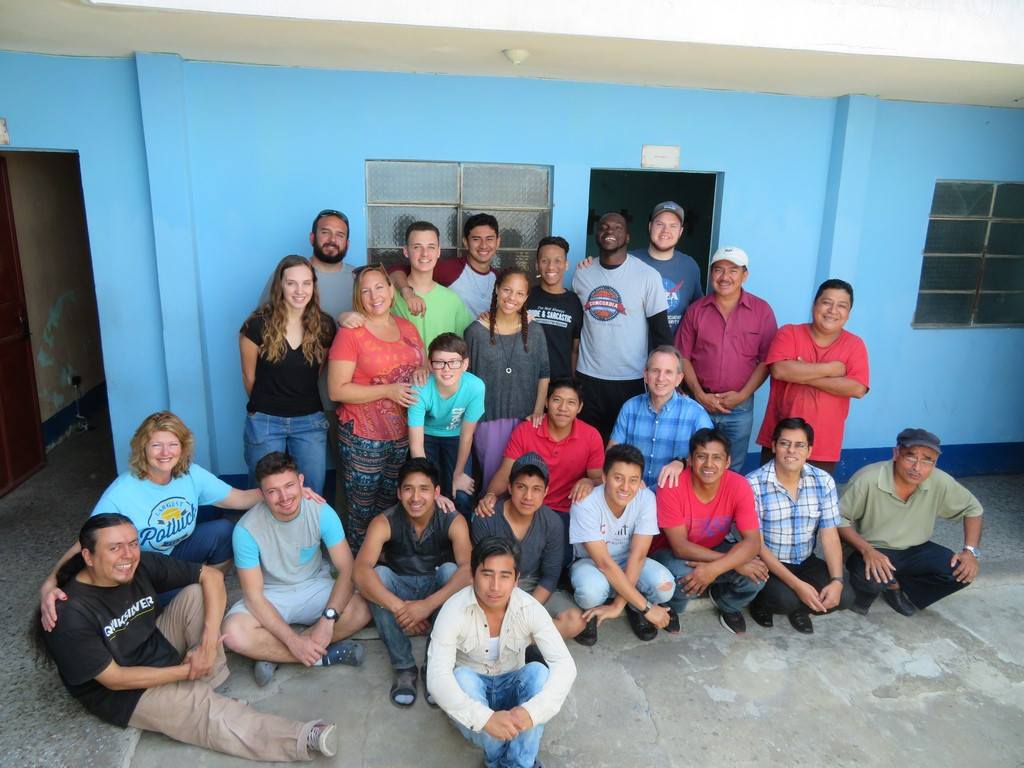 We were then split into two groups where we went on our home visits. It was on these trips that we witnessed the true poverty of the Guatemalan citizens. They lived in the heart of the dump, literally. Their "houses" are built on garbage that has been coved with dirt. One thing that struck a chord with all of us today was the attitude of the impoverished people. They were all content with what they had despite the fact that they had nothing of material value. Each and every person understood that their relationship with God was much more important than anything the world could ever offer them. Another thing that stood out was the prayer requests of the Guatemalans. Almost all of them, without fail, wanted us to pray for their families and the other people around them. There was not one occasion I can think of where their prayers were based on their own selfish needs.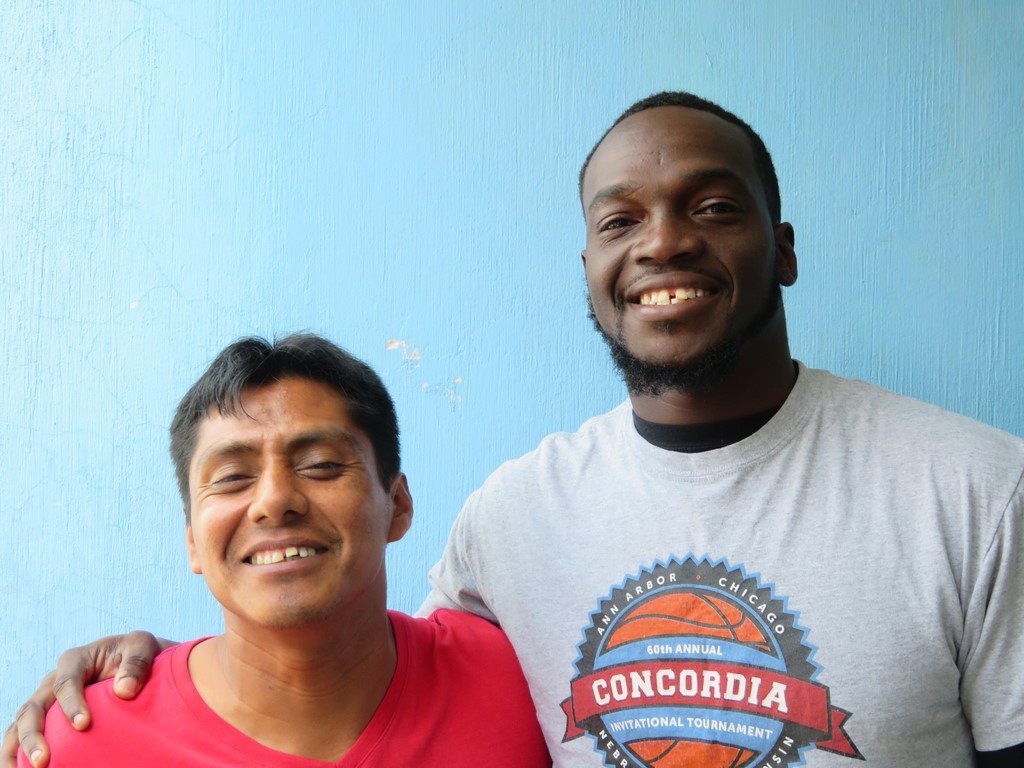 All of us on the team were impacted differently by this experience. Some of us had complete paradigm shifts, some of us were in shock and could barely vocalize what we were thinking, and some of us could only weep at the disparity of the Guatemalans. We came back to the house and all shared our experiences, learning from each other and strengthening the bond between us.

We ended the day with dinner and devotions, spending time reflecting upon the events of the day.
Keep us in your prayers as we teach the children about God's word tomorrow.
This is Amanda Crossman signing off, keep it classy planet Earth.
CLICK HERE to follow the Groundwork Guatemala Facebook page for daily pictures.
GROW Leader, Amanda Crossman
---
A Note From Blake...
Hey family,
As I write this everyone is tucked into bed, the mission house is quiet and I am finally able to reflect on the day. Amanda explained our experiences for the day well through the 559 words she has written.
Tomorrow we begin doing our children's programming! Kevin has just made us aware that we are not sure where this programming will be happening because after 9 years of ministry in the same "public" location; someone has changed the locks of the building leaving us without a place to worship. I asked Kevin what we are going to do and he responded strongly by letting me know that just because a building has different locks on it does not mean our programming is canceled, it just means we have to find a new place to do it.
Tomorrow is going to be an adventure for multiple reasons. An adventure that we are expectant and ready to see God move in the lives of the Guatemalan people and within ourselves. We do not know where tomorrows programming will be but, the one thing we do know is that the Gospel will be taught, spoken and heard!
Please pray for where it is we will be proclaiming Jesus from tomorrow.
~ Blake