The main purpose for our team's trip to Uganda was to determine if we will partner with Children's HopeChest and establish what's known as a Carepoint in a new village.

Carepoints are vital for the community and include building restrooms, a kitchen, an office space, and a large room for education to take place. These Carepoints assist 150 children.

Beyond the building, the hope is to match the talents and gifts of the sponsoring church with the talents and gifts of the community for long-term community impact in Uganda.

We visited an established CarePoint in Bukadea, Uganda.

This is one that had been up for 8 years.

We spent several hours there to see how it works.

When we arrived, it was perhaps the most joyful, friendly, warm greeting we had ever received!

The people of Uganda have the spiritual gift of hospitality.

As a church, we have been speaking of joy for the month of December, and I can truly say, we have much to learn about joy from the Ugandan people.

We toured the facility and met with the HopeChest staff at Bukadea.

We learned of how HopeChest had helped them at the start and then saw how they had several different projects that were income generating for them, everything from tailoring, to aluminum, to making sweaters, etc.

These projects wouldn't have happened without an initial investment from HopeChest but it's amazing to see how the Ugandan people have owned it and helped change their community.
After finally arriving at our destination for the first couple of nights, we got a much-needed night of sleep.

We woke up Sunday morning with some more energy, and enjoyed breakfast before heading off to a church in Odudui, Uganda.
Odudui is about a 45-minute drive from where we are staying in Soroti, Uganda. This is the one available CarePoint we are seeing in Uganda. An available CarePoint means Children's HopeChest is looking for a community-to-community partnership with a local church in the USA.
Upon arriving at the church in the bus we were surrounded by the most joyful human beings on the planet.

They were so encouraging and so happy to see our team.

Immediately we went into the church service to hear some Ugandan praise and worship.

It was an amazing experience.
During church, the team got to announce ourselves and why we were there.

Much of our team was led to help the children in their version of children's church.

I was then able to share a sermon based on Matthew 9:24-27 and the importance of following Jesus and His words as disciples.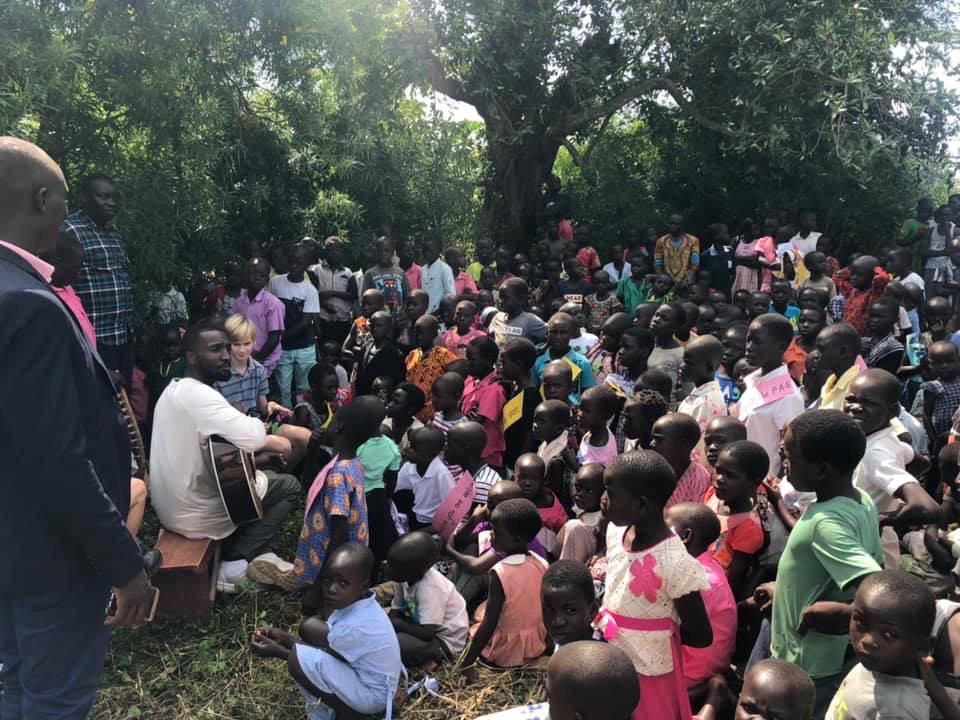 After church, we got to play with the kids and even learned a tribal dance.

Then we met with leadership at the church to hear of the challenges that their community and church is facing.

Amongst them all were the availability of clean water, early teen pregnancy, and caring for the widows and orphans in the community.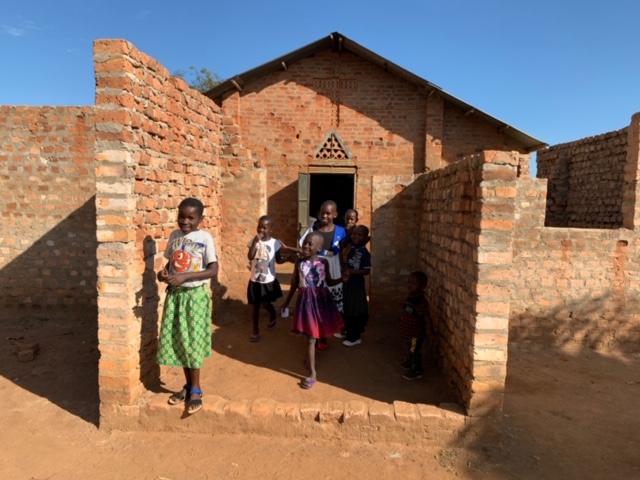 Finally, we went and toured the village and got to see firsthand where the school was located, how to pump water from the well (and all of the challenges associated with it), and the hospital.
Seeing how the Ugandans in Odudui lived gave our team truly a great perspective.

The greeting experience alone will forever leave an impression on our team.

We also realized how incredibly fortunate we are from a material/wealth perspective.

Even the basic things that we take for granted are not so basic to many that live in Odudui.

Often times our "I'm having a bad day" thoughts, truly in perspective, we realize is not so bad.

We are blessed.

And yet, at the same time, there was something about the joy that people could have in the midst of uncertainty and poverty that will forever leave an impression on me.

It showed me that true joy isn't in the things of this world.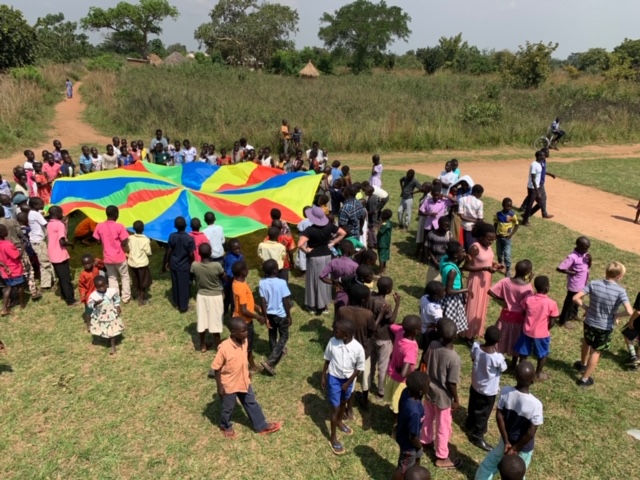 After this day, we kept moving right along.

On Monday, we visited another CarePoint that was already developed in Wera, Uganda.

Through a partnership with HopeChest they have built a "Peanut Butter House" where they make their own peanut butter and supply it not only to the other CarePoints in Uganda but also sell it at the local market to bring revenue back into the village.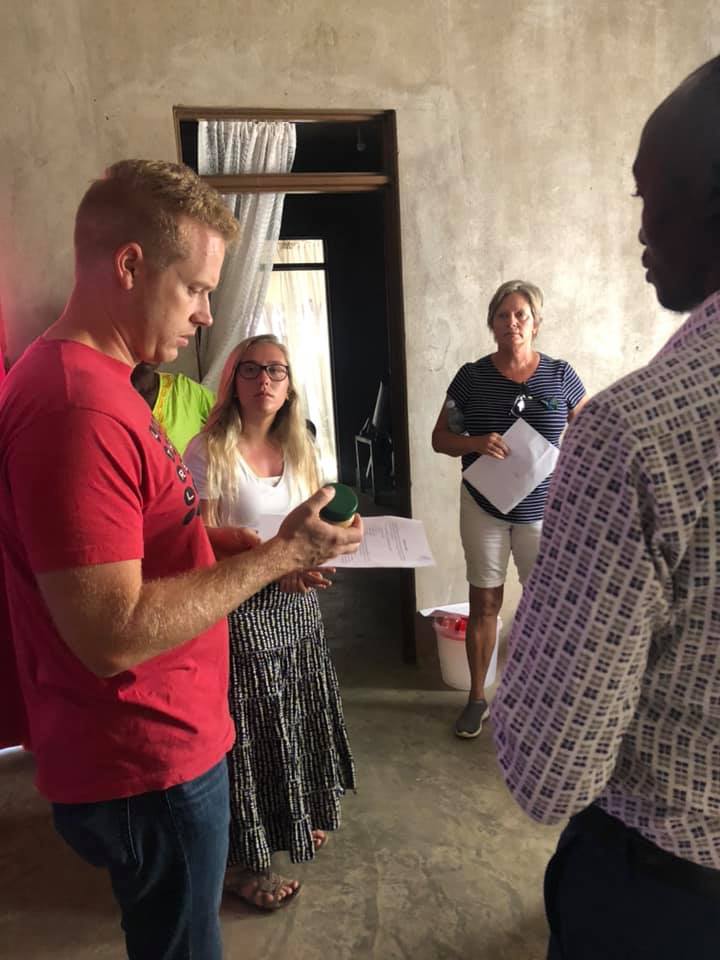 We then went on a 5-hour bus drive to stay overnight at some African Huts on the outskirts of our African Safari that we would experience the next day.

The bus rides were full of bumps, snacks, Coca-Colas, and card games.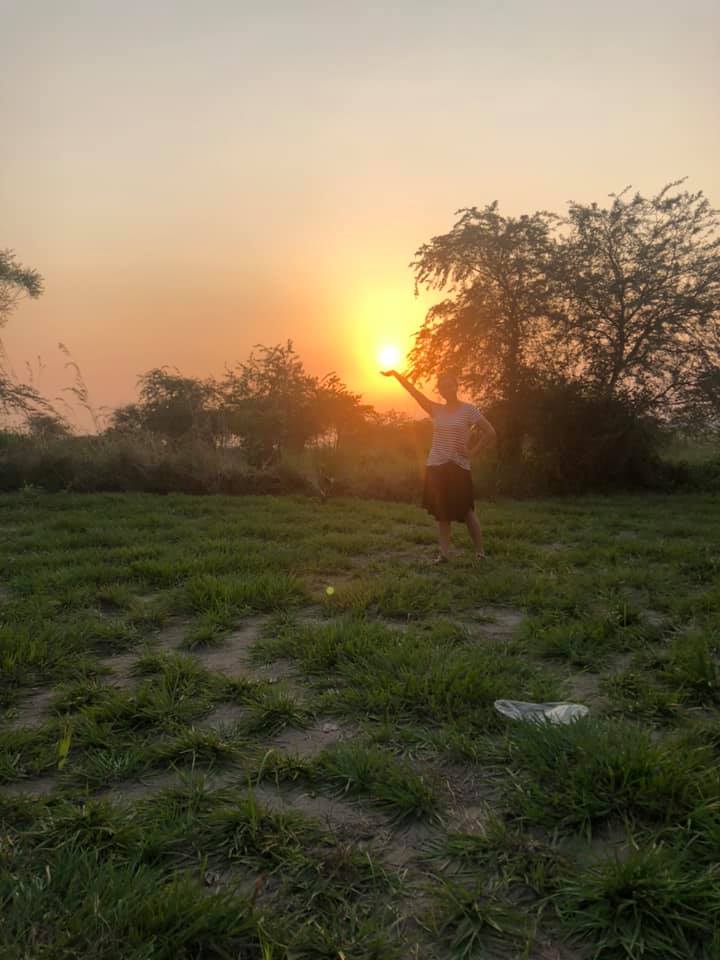 After waking up early Tuesday morning, we entered the Safari (Game Park) and got to see God's creation at its best.

Not only did we see the beautiful landscape as the sun was rising, but we also saw dozens of giraffes, buffaloes, hornbills, hyenas, warthogs, and many other amazing animals.

It was a definite highlight for the trip!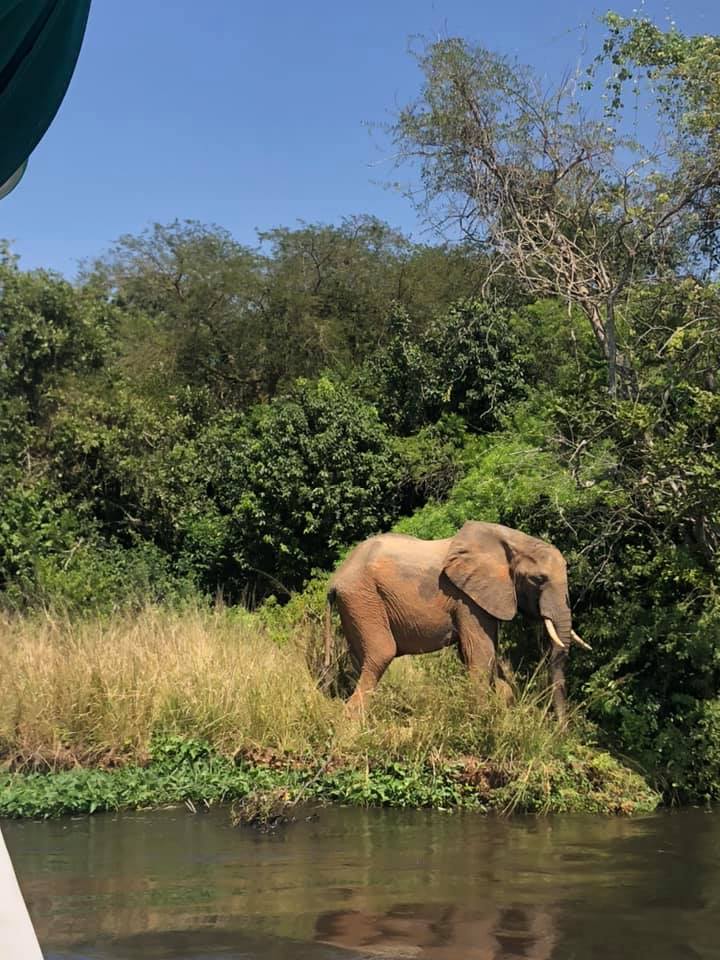 From the safari, we hopped on a boat for a tour down the Nile River where we saw hippos and crocodiles, and finally, an elephant up close!

We also saw an incredible view of Murchison Falls.

This waterfall was majestic and was one of my favorite moments of the trip.

Words cannot do it justice.

It is an extremely forceful waterfall that goes into the Nile River, which alone is impressive.

But on this day, at the time we were there, there was this amazing rainbow that stretched from one side to the next.

I was just again reminded of the greatness and the power of the God that we serve!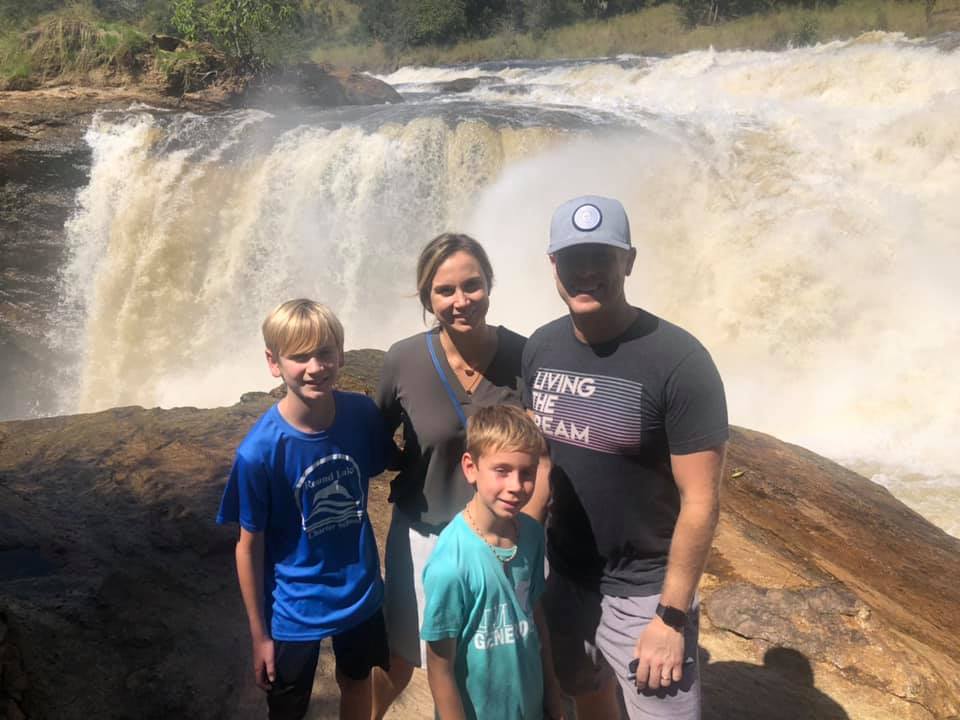 We then drove for a couple of hours before stopping at our hotel for the night in Masindi, Uganda.

It was New Year's Eve and so we got to experience some awesome African dancing amidst a barbecue.

The team was tired so all but one of us retired before the New Year officially came upon us.

If you know our team, you could probably guess that David Oliver Willis was the one that stayed up and went to a local crusade and to a local party to ring in the new year!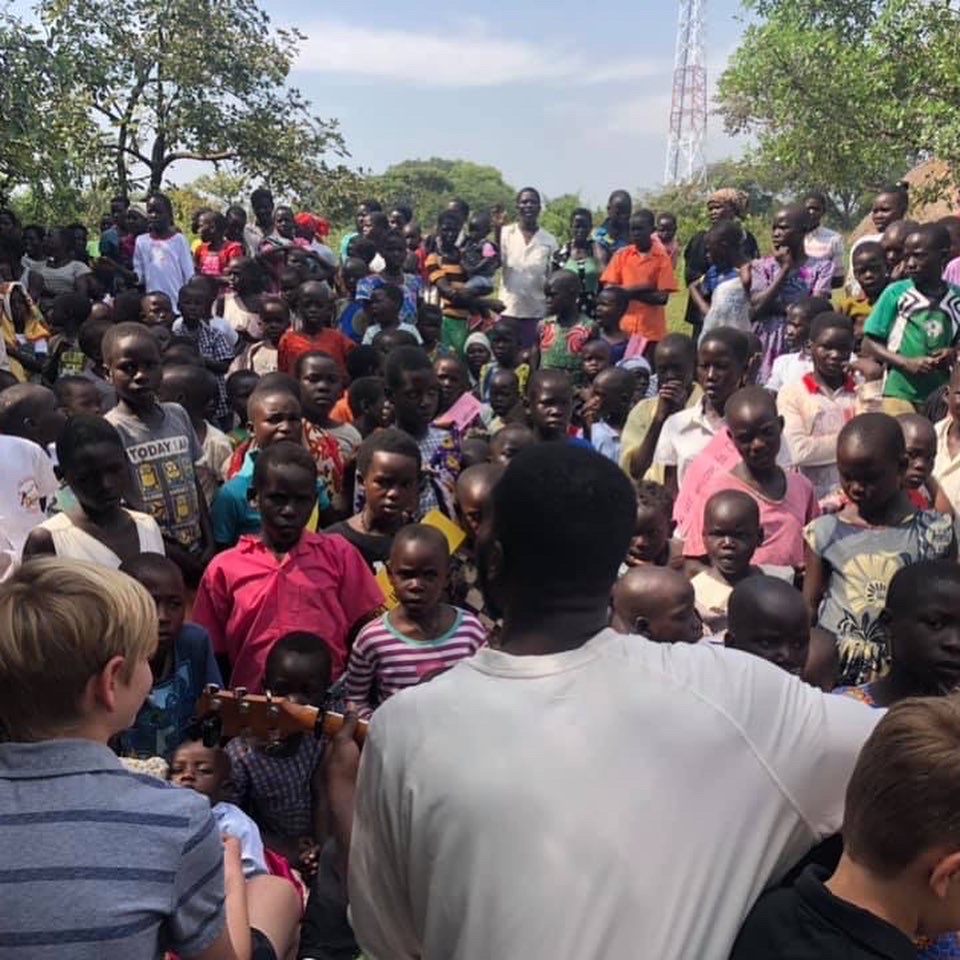 When we woke up in 2020, on Wednesday, we had one more long bus drive ahead of us.

We embarked on another 5-hour drive back to Entebbe where we met up with John, a friend of HopeChest.

John shared his remarkable story with us about how he was captured and taken hostage by the LRA (Lord's Resistance Army) at the age of 12.

He was then brainwashed and for many years followed instructions and rose in the ranks of this terrorist group.

But through it all, he kept a relationship with God.

Even when the LRA was doing awful things he was secretly helping many people that he shouldn't have been.

Eventually, he miraculously escaped and is now married, with 3 kids, including 2 newborn twins and pastoring a church.

I loved how God is using his story to help so many others today.
We also ate my favorite meal of the trip at a restaurant overlooking Lake Victoria.

It was yet another beautiful picture that I will have of Africa.
Thursday morning started at 2AM.

It was up and off to the airport for another 22 hours of flights and layovers to Miami, FL.

This update is being written while on the last leg of the flight.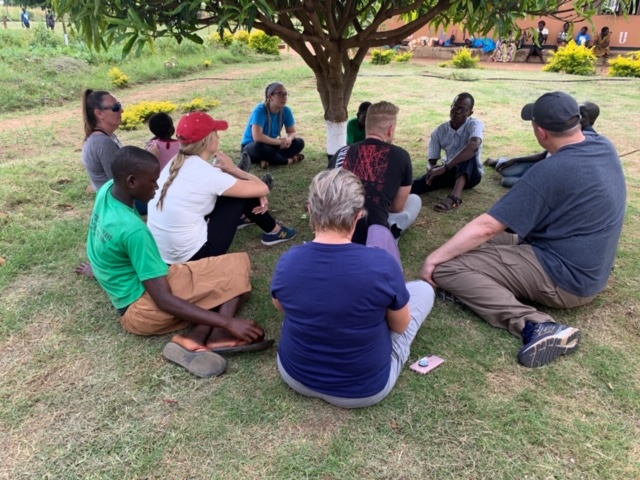 I reflect back on this trip and I am so grateful for it.

I am so proud of the 8 of us that went on this trip.

In fact, the leader from HopeChest said never before has a team run as hard as ours and accomplished as much as we had in as little as time as we had.

The way that Sydney, Sharon, Michelle, Allison, Nathan, Brady, and David interacted with the children was so special.

HopeChest said that they have never had a team as fully engaged with the kids as quickly as our team did.

I'm so proud of our team, every one of them.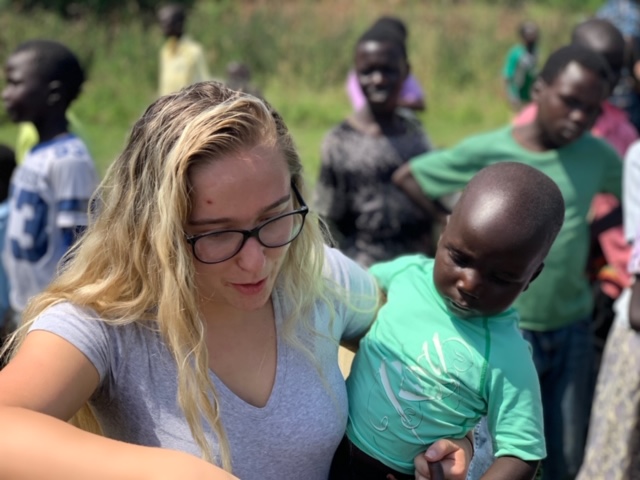 This trip was special for me for many reasons.
For those that don't know my wife grew up in Africa on the mission field with her family.

She lived in West Togo, Africa, until she was 12 years old and hadn't been back to Africa since then.

It was a joy to see Allison in Africa.

Even though it was different country, I believe I can understand a little bit more of her context as a child.

There's a phrase, "You can take the girl out of Africa, but you can't take the Africa out of the girl."

This is so true for Allison.

She has so much love and care for this continent and it was amazing to share this experience with her.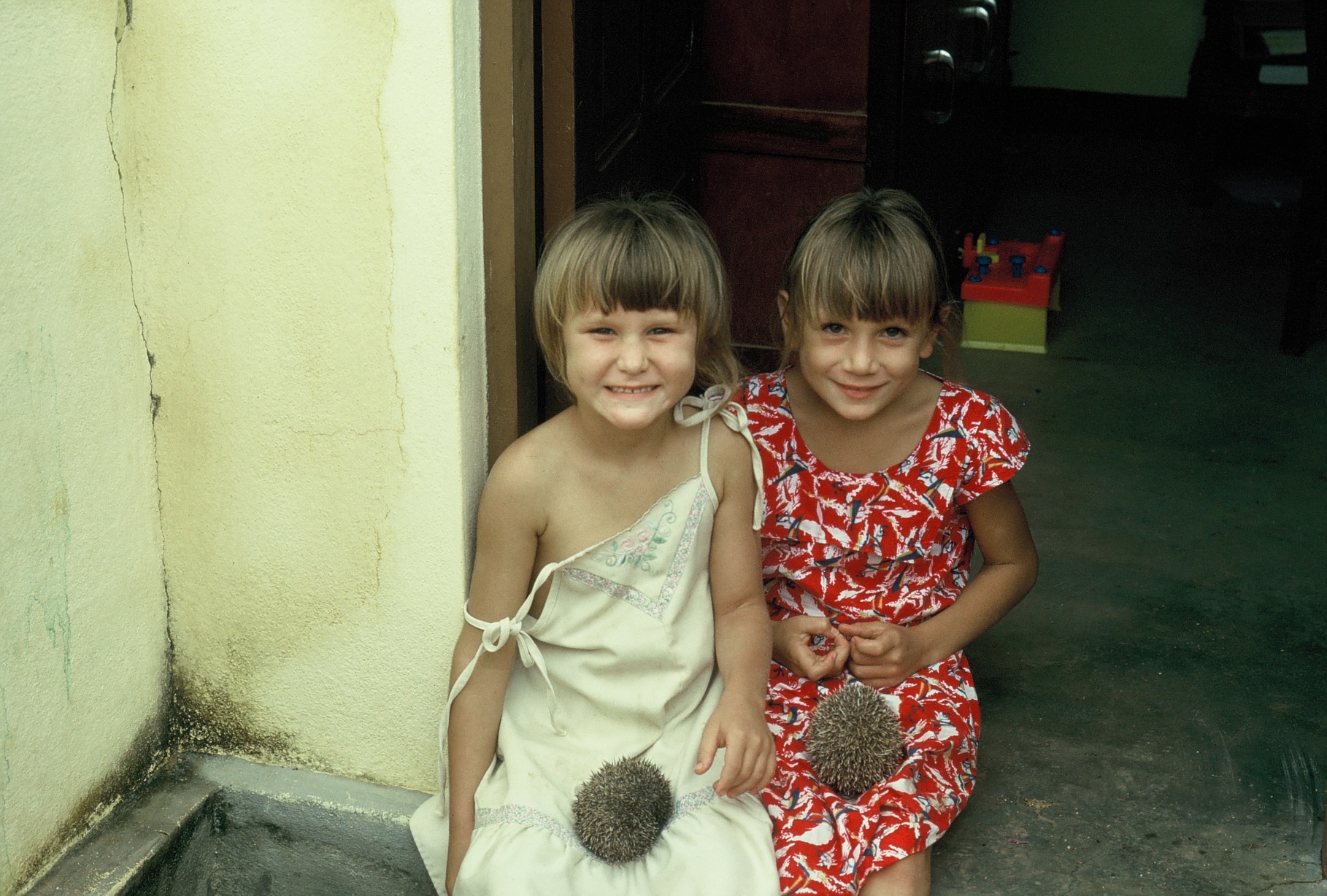 From a dad perspective, it was so amazing to have my 8 and 12-year-old experience this trip.

Not many kids could have handled the time travel, the long flights, the long bus rides, and lugging around with other adults like my kids could.

I love the fact that they got to see what other families live like across the world and to see firsthand how joy is not in the things of this world.

This is the second year in a row that we've taken our kids on a mission trip right after the Christmas season.

It's so refreshing after the most consumeristic month of the year to go out and simply serve.

I highly recommend taking family mission trips.

It's not always easy, but it is so worth it.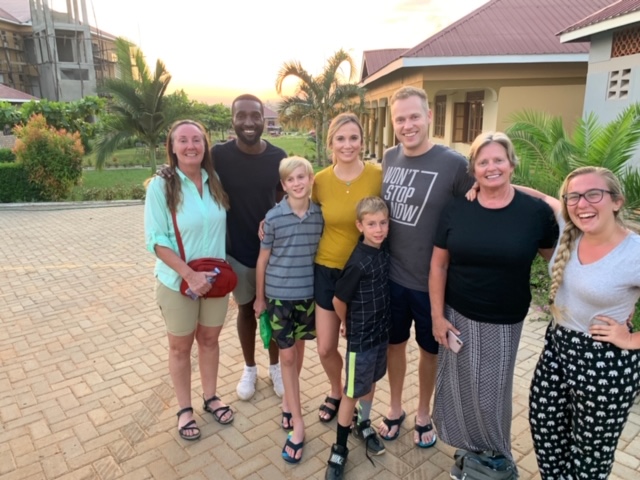 And then, as the pastor of theCross, I recognize Christ's final red letters to go and share the Good News to the ends of the earth.

We have done so many incredible things locally through theCross, and we have done some things nationally and internationally, but it was a goal of mine to explore ways in which we can make more of a global impact in 2020 and beyond.

I take Christ's call to go to the nations very seriously and we simply cannot be God's church if we are not willing to taking Christ to the world.

It was cool to partner with HopeChest for this trip and to talk about one way potentially we can make more of a global impact in the future.

It was an awesome experience to share with David, Sydney, Sharon, and Michelle, and my family.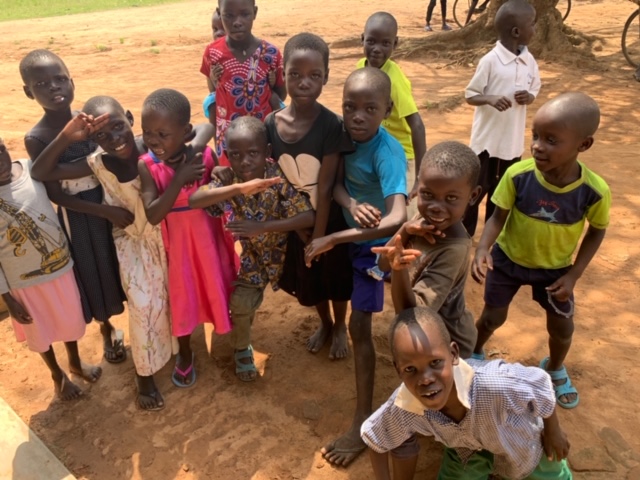 So, what now?
We are praying about and exploring what a partnership with HopeChest could look like between theCross and the village of Odudui, Uganda.

A partnership would include building a CarePoint (that includes a multi-purpose building with offices, a kitchen, a latrine, and a water well), sponsoring 150 children from the village, and also agreeing to work on several projects with the village for the next 7-10 years.

It would also include at least one partner visit trip each year with a minimum of 6 people.
Honestly, I wish everyone from theCross could come because the partnership we are talking about would be a no-brainer if people are here and see it.

But how do you share a vision and make it compelling with people that have no idea what life is like in Uganda?
I don't know except to share what I saw.
The difference between the village at Bukedea, where the CarePoint has been developed and running for 7 years and what I saw at Odudui gives me great hope.

These partnerships work.

HopeChest is changing Uganda one village at a time.

We can help change a village.

But the amazing thing, if you talk to all the churches involved, is the village helps change our church as well.

It really is a partnership.

While we have much to give, I believe the Ugandans have as much, and even more, to give and to show us.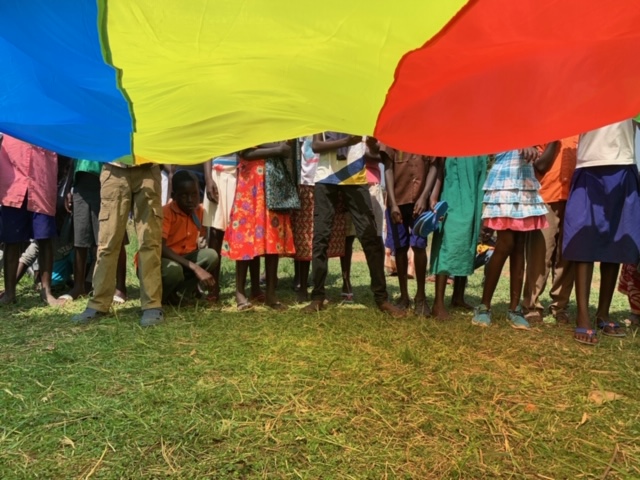 That's all for now.

Pray.

Hope.
— Pastor Zach